Nov 8, 2020 12:32 PM Central
Beth Aust
So you may or may not know...
Young Living LAUNCHED their Holiday Gift guide....
AND THEN WE BROKE THE WEBSITE. So many people LOVE Young Living that the website literally crashed within 15 minutes and the HOLIDAY guide was pulled down. Young Living has worked tirelessly to make this purchasing experience a better one for all.
BUT....YOUNG LIVING IS RE-LAUNCHING THE HOLIDAY GIFT GUIDE (TOMORROW) 11/9/2020!!!!
*Check out the AMAZING products and then scroll to the end for important announcements on WHEN and HOW to Order!!
Are you READY to discover the best products to deck your halls this season and get a look at the
2020 Holiday Gift Guide
, packed with new winter wish-list items and giftable goodies.
The new products and bundles are amazing but....what really got me was the unique handcrafted items.
Female artisans from around the world handmade six of the items available in the 2020 Young Living Holiday Gift Guide. Hear their stories and learn how these orders placed by Young Living and the Young Living Foundation have been a tremendous economic support for them, their households, and their communities during the COVD-19 pandemic. From the U.S. to India and Nepal, the Young Living Foundation is collaborating with and supporting several women-led businesses across the globe. Through the sustainable work and training that these small businesses provide, disadvantaged women can support their children's health and education and fund the family's basic needs so they can break the generational cycle of poverty for the rising generation.
You can watch the segment from the Launch with the Artisans
HERE
SO think about this; you buy one of these items for a gift, You make that friends day while supporting a woman artisan AND the YL Foundation.
HOW amazing is that!
I will let you check out ALL the released items HERE but let me share some of my favorites!
This limited-edition Holiday Starter Bundle WONT last long if you have never ordered from Young Living before-this bundle of JOY gives you wholesale buying rights.
What does that mean? Well that means you save 24% on ALL purchases FOREVER.
Featuring 9 of the MOST LOVED essential oils PERFECT for the HOLIDAY season, a sweet aroma diffuser, thieves hand sanitizer and a super cute leopard print carrying case-YOU can deck the halls …and bring them with you-wherever you celebrate!
Lavender
Peppermint
Bergamot
Grapefruit
Frank
Lemon
Thieves
Peace and Calming
Joy
Sweet Aroma Diffuser
Thieves hand sanitizer
This bundle of JOY is discounted at ONLY $150 (Meaning you save $50) and gives you Young Living wholesale buying rights which means-you can buy whatever you want, whenever you want and get 24% off all purchases.
AND you can get FREE SHIPPING with any purchase over 100 PV by checking ECONOMY SHIPPING at checkout!!!!
BUT I would NOT wait-order this NOW because this is a LIMITED EDITION and will SELL OUT FAST! The last time they had a deal like this-they sold out literally within 24 hours.
ITEM# 35327
Wholesale price: $150
Retail Price: $197.37
PV: 100
*Available while supplies last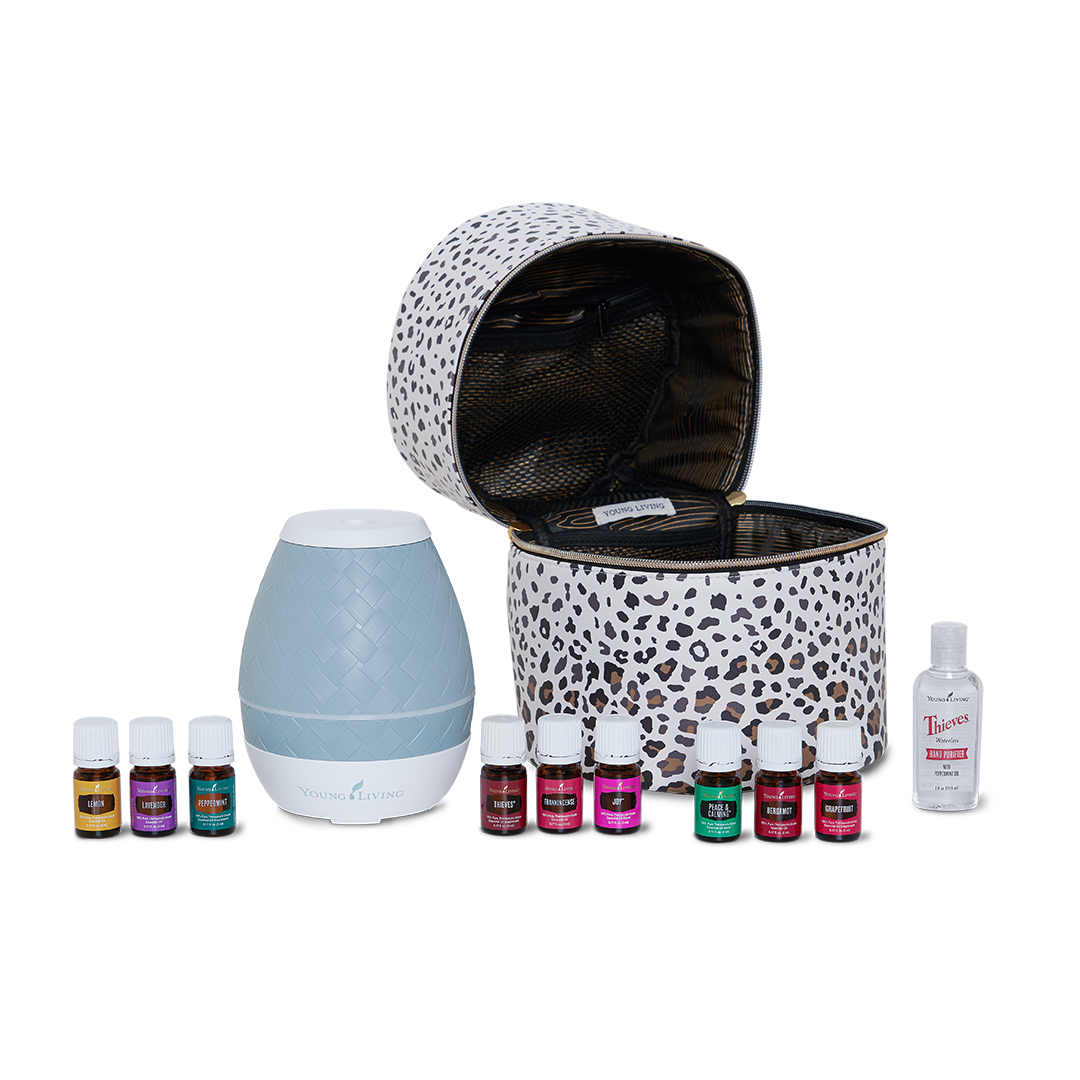 Wintertime can be rough on the hands and what better way to spread holiday cheer instead of germs with the HOLIDAY FOAMING SOAP COLLECTION. You could keep or share or BOTH. This collection comes with:
Thieves foaming hand soap. A staple in my home, smells like FALL with our signature line-Thieves blend: Cinnamon bark, Rosemary, Lemon, Clove and Eucalyptus essential oils.
Christmas Spirit foaming hand soap. Everyone goes NUTS over this holiday only soap filled with orange, cinnamon bark and spruce essential oils to set spark that Holiday spirit.
AND the NEWLY released (Limited edition) Winter Nights foaming hand soap. Winter nights contains Northern lights black spruce, peppermint, cedarwood and orange essential oils to warm you up this winter.
Young Living's foaming hand soaps are made from natural plant-based ingredients and are a gentle, effective alternative to chemical soaps…your hands will THANK YOU and they smell AMAZING!
HOLIDAY FOAMING SOAP COLLECTION
ITEM# 35827
Wholesale price: $ 44.25
Retail Price: $ 58.22
PV: 44.25
WINTER NIGHTS and CHRSITMAS SPIRIT FOAMING HANDSOAPs -are also available as a single or a 3 pack:
Single Winter nights soap-SINGLE (NOT YET AVAILABLE AS A SINGLE)
ITEM# 33062
Wholesale price: $ 14.75
Retail Price: $ 19.41
PV: 14.75
Single Winter nights soap-3 PACK
ITEM# 33068
Wholesale price: $ 44.25
Retail Price: $ 58.22
PV: 44.25
Christmas Spirit foaming hand soap-SINGLE
ITEM# 28410
Wholesale price: $ 14.75
Retail Price: $ 19.41
PV: 14.75
Christmas Spirit foaming hand soap-3 PACK
ITEM# 29909
Wholesale price: $ 44.25
Retail Price: $ 58.22
PV: 44.25
THIEVES LAUNDRY CADDY COLLECTION
Thieves Laundry soap, 32 ounces
5 hanger rings
Glass bottle, fabric softener
Glass bottle, stain remover
Glass bottle, linen spray
Item # 35310
Retail $98.68
Wholesale $75
PV 25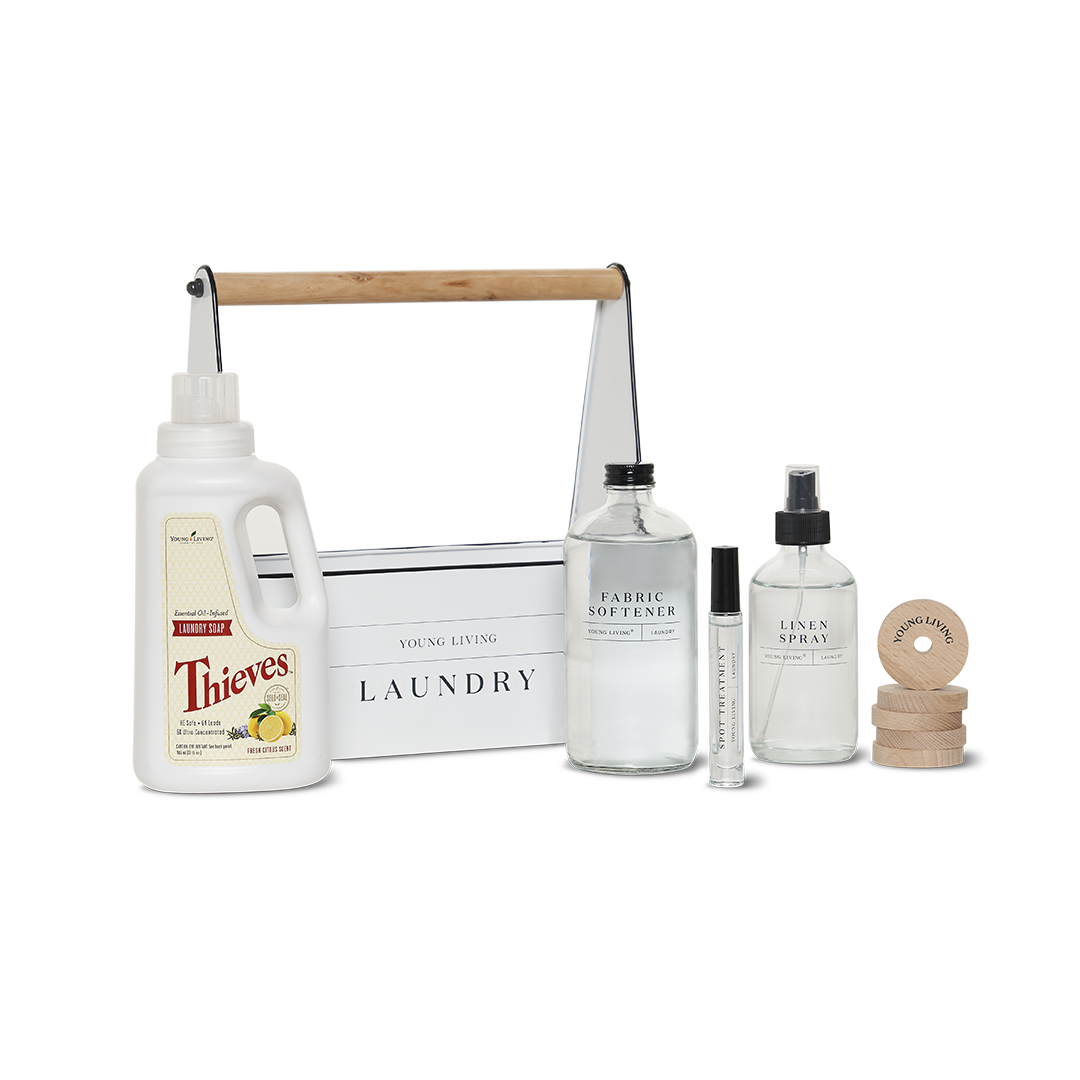 SOUTHWEST STERLING SILVER NECKLACE AND BRACELET
When you purchase one of our artisan featured items-you are supporting woman by offering a hand up. We are helping woman all around the world.
Necklace:
Item #34083
Retail $20
Wholesale $20
PV 0
Bracelet
Item #34085
Retail $20
Wholesale $20
PV 0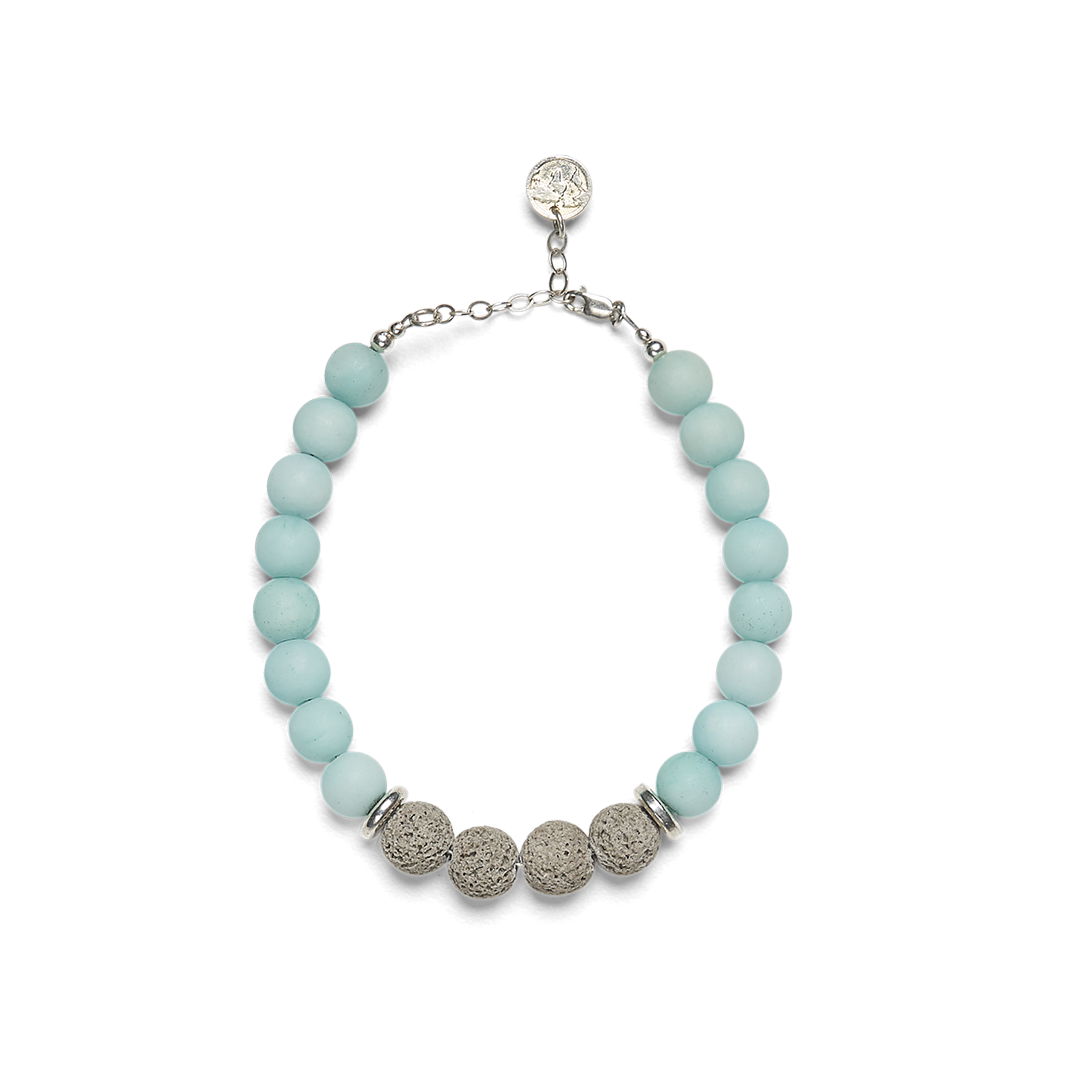 ---
BUT, there is SO MUCH MORE!!!!Check out ALL the HOLIDAY items
HERE
---
TO ORDER THE HOLIDAY CATALOG ITEMS
Get your wish lists out! You can shop the 2020 Holiday Gift Guide on November 9 at 9 a.m., MT (11 AM EST). All items are still in stock, so the gifts and goodies you've had your eye on will still be there.*
To allow a better shopping experience—one that can support thousands of shoppers at one time—we'll use a queueing system for our Holiday Gift Guide relaunch. The queue, which activates only when a certain number of shoppers browse the site, allows us to manage traffic while reducing the risk of overloading the site. Because all markets operate on the same website, the queueing system will activate globally and remain active until the volume of shoppers drops.
How does the queue work? Glad you asked!
If the queue is activated, a waiting page will pop up. You can leave your browser open and wait, or you can enter your email address to receive a notification when it's your turn to shop. Once you receive your email notification, you will be redirected to the VO to log in and start shopping!
We will leave the queue up indefinitely to prevent future site failures.
Read more about what to expect in the Holiday Relaunch FAQs in your Virtual Office.
*Inventory is limited and may sell out. Due to shipping timelines, some items that sell out will become available later, while others will not
---
Make your wish list and order NOW, many of these items are limited availability and when they sell out (and they will) they are gone!
What are you most excited about?
Beth
Oct 28, 2020 11:21 AM Central
Beth Aust
Not only is it the time of year for football games and raking leaves but the stores have had Halloween costumes, treats and candy on their shelves since school started-Advertising to the sweet tooth's of our children as well as us…and we fall for it every time….but we don't have too…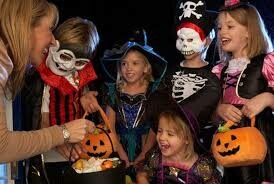 Did you know…Americans purchase nearly 600 million pounds of candy a year for Halloween. An incredible 90 million pounds of chocolate candy is sold during Halloween week, taking a strong lead compared to other holidays.
Eating sugary foods makes people hungry and tired, and causes them to gain weight. Refined sugar is void of minerals needed for enzymes, can cause mineral deficiencies, interferes with the actions of calcium and magnesium, increases inflammation, increases erratic brain cell firing, and has been implicated in aggression.
Additionally, sugar consumption has been associated with depression, ADHD and hyperactivity, increased triglycerides, lower HDL, and higher LDL cholesterol; it also feeds cancer cells. Brain imaging studies showed sugar causes increased slow brain waves, and a study at UCLA showed that sugar alters learning and memory.
In addition to sugar we have processed, artificially flavored and dyes to avoid to maintain the wellness of our families…
When you eat sugar, your blood sugar spikes, insulin is released, then blood sugar drops, and you crave it again and again. When your blood sugar drops, your body sees it as a state of emergency, causing you to crave food as a way to fix the situation. Sugar is the fastest way to do that. That is why when you eat sugar, you crave it more – similar to how a drug addict craves his drug.
So what do we do about it???
There are people at every end of the spectrum-those who only eat bamboo leaves and never take their kids trick or treating and those who live in a cesspool of fast food and junk food…but most of us are in-between-trying to be good moms and feed the kids right while still allowing for a good bad treat now and again..
Now we cant cancel Halloween nor can we avoid all the places that fill our pallets and those of our kids with sweet treats, artificial flavors, dyes and corn syrup but we can control what comes in and goes out of our homes.
We have a choice to give our kids and trick or treaters: chocolate bars or granola bars
Candy apples or apples with cinnamon, popcorn balls made with corn syrup or popcorn flavored with natural flavors
There are 3 ways to use essential oils-The French have been cooking and ingesting essential oils for years…Young living offers a Vitality essential oil line which is labeled with these white labels to be easily identified as safe for internal consumption.
Why vitality oils?
Essential oils can be used to burst the flavor in meals and healthy snacks you make, they are easy to use and often we don't always have the fresh herb and spice on hand and dried ones expire usually after a year…essential oils don't have an expiration date.
A spice can come from the root, stem, seed, fruit, flower or bark of the tree or plant. Spices can include: black pepper, cinnamon, clove, ginger, carrot seed, celery seed, dill, cardamom, coriander, nutmeg and fennel.
An herb is the green leafy part of the plant such as basil, lemongrass, oregano, rosemary, thyme, peppermint, sage and tarragon.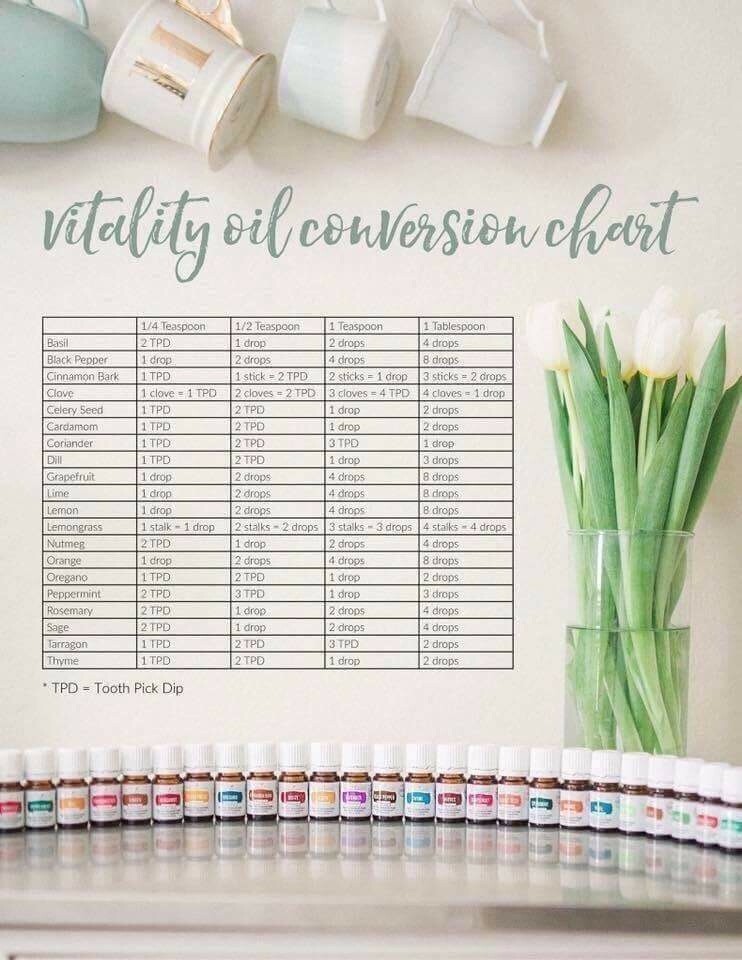 A plant can be host to both an herb and a spice like cilantro and coriander. Cilantro is the leaf and coriander is the seed that comes from the same plant. Citrus essential oils are housed in the rind of the fruit, it's the rind that gives the refreshing scent and bold flavor. Citrus oils can include: bergamot, grapefruit, lemon, lime, orange and tangerine.
Essential oils are a great way to incorporate natural flavoring without compromise.
It's a good time to note: that we only speak of and recommend Young Living essential oils-Vitality line for internal consumption. They are labeled GRAS certified and Non-GMO. Meaning they are safe for you to ingest.
When using essential oils instead of a dried herb or spice there are a few things to take into consideration.
Dry herbs and spices carry more flavor than fresh. When you are following a recipe: ¼ teaspoon powder=3/4 teaspoon dried=2 teaspoons fresh=toothpick method for EO's. To have better control over the amount of essential oil your putting into a recipe use the toothpick method.
This is just a guide to get you using essential oils…when we use an essential oil internally-we are receiving all the benefits of that essential oil which supports our wellness-not just tastes good-so adding essential oils to your recipes is a win-win.
What about sweeteners-we all know the dangers of processed sugar and the addiction sugar has…A better choice would be natural sweeteners like honey or pure maple syrup . Young living offers natural sweeteners as well that are De-LIC!
Blue Agave nectar is a delicious, natural sweetener preferred by health-conscious people for use in foods and beverages. It has a low glycemic index rating, making it ideal for those with special dietary needs and those who wish to avoid sucrose or artificial sweeteners. Substitute sugar or honey with Blue Agave at a ratio of approximately 1:3/4.
Organic Blue Agave is much sweeter than sugar, but with a glycemic index of only 25 (sugar has a glycemic index of 68-85). In recipes, use 1/2 to 3/4 cup in place of 1 cup sugar. You may also need to reduce the amount of liquid, just as you would for honey. Use like honey in beverages or on cereal, bread, etc.
Yacon Syrup is a natural alternative sweetener, similar to honey, maple syrup, molasses, or sugar cane syrup. Grown in the Andes Mountains and used since pre-Inca times, this delicious sweetener is the perfect choice for beverages, cooking, cereal, baking, and other recipes. Use ¾ cup in place of 1 cup sugar for recipes. You may also need to reduce the amount of liquid, just as you would for honey.
Ningxia berry-This premium, all-purpose syrup combines wolfberries and citrus essential oils with other naturally sourced ingredients such as blueberry, plum, sweet cherry, aronia, and pomegranate. The smooth, warm vanilla extract complements the tangy berries and citrus flavors for a balanced, fruity syrup—and its versatility means that you'll reach for it again and again.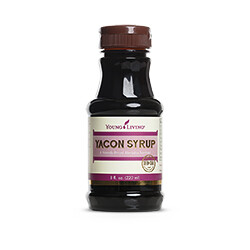 A few of our favorite fall treats with oils….
Some of our favorite vitality oils and why we love them (these statements have not been evaluated by the FDA)
Using Cinnamon Vitality oil brings a warm taste and sensation to your favorite dishes. Helps support a healthy immune system* Has antioxidant properties* Helps maintain a healthy lifestyle regimen*
Taking Cinnamon Bark Vitality essential oil as a dietary supplement can support healthy digestion and help maintain a healthy immune system.*
Take a banana smoothie to a sweet new level with a drop of Cinnamon Bark Vitality.
Use a drop to spice up your hot cereal. Substitute Cinnamon Bark Vitality in any recipe that calls for ground cinnamon.
When taken as a supplement, Clove Vitality essential oil promotes a healthy immune response* and may support overall wellness* Perfect for adding flavor to both sweet and savory dishes.
Substitute Clove Vitality for the ground spice in recipes.
Bring gingerbread, molasses cookies, and spice cake to life by adding a drop to the batter.
Combine Clove Vitality with the Vitality oils Lemon, Cinnamon Bark, and Nutmeg in homemade cider or wassail recipes.
Try adding a drop of Clove Vitality to a warm bowl of oatmeal for a tasty, comforting start to your day.
Embrace the versatility of Orange Vitality essential oil as a culinary tool by using it in your cooking to brighten up or complement dishes with its citrus flavor. Use it in baked goods for an acidic contrast to the sweetness of desserts and baked goods.
Keep your body hydrated by adding a few drops of Orange Vitality oil and other Vitality oils such as Ginger Vitality to your water for a burst of flavor. Orange Vitality combines well with other fruity flavors, making it the perfect addition to smoothies, drinks, and NingXia Red.
Check out the
UPDATED 2020 Product Guide
HERE
PS...Are we friends on Facebook yet? If not, Lets be!
MY FACEBOOK
My friend Renee and I are going Live every Wednesday evening usually around 7 pm with quick tips for a happy, healthy life. Tonight we are talking about treats. You should come check it out!
PSS...
The Holiday catalog was released-
Young Living released it ONCE and we crashed the website-They are working to fix the problem and we should be able to order November 9 th-BUT I will let you know as soon as it is LIVE and we can order!!
HOLIDAY CATALOG
How are YOU going to spice things up?