Jun 24, 2020 04:23 AM Central
Beth Aust
Young Living's convention was this past week and although we can not get together in person to experience the thrill, meet new people, walk through the expo and see the amazing sights. We were able to join virtually, and like always...Young Living did not disappoint.
Once a year, members from all over the world get together to celebrate, learn and connect with like minded people. The new products always proving that YL is a company of innovation with the needs of people and love of the planet at first and foremost in their minds. The workshops, education and comradery is soul filling.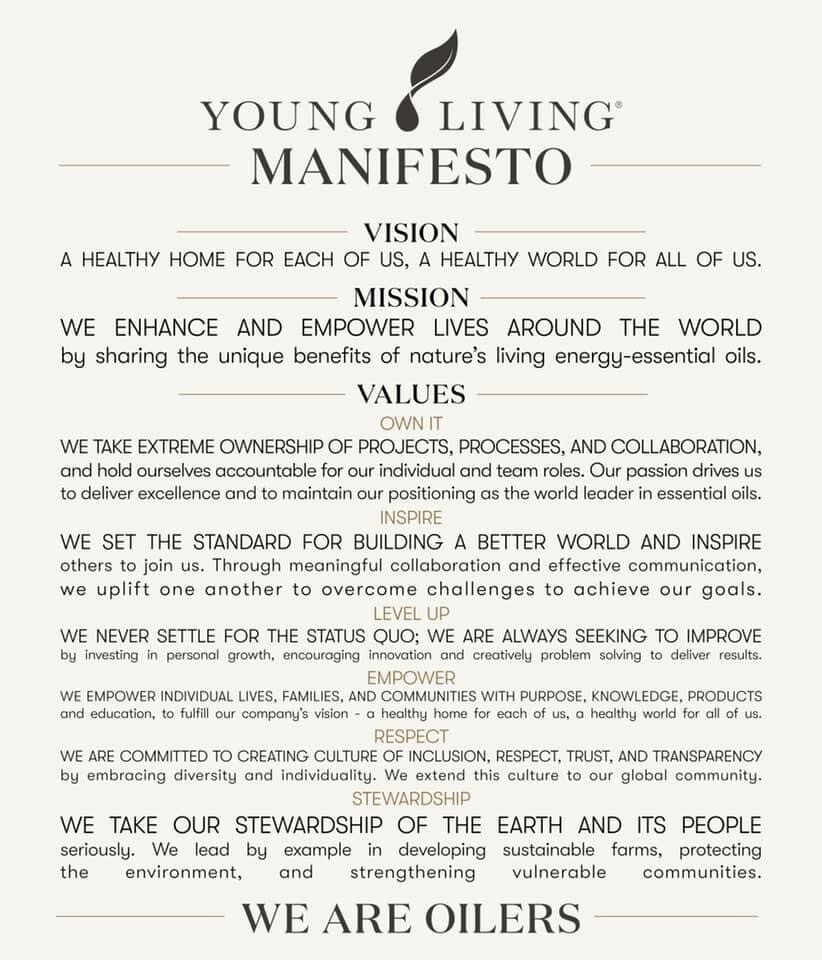 I have been a member for almost 8 years. I grabbed my starter kit of essential oils to support my emotions and mental health. Amazed at the results I experienced, I began researching and studying thee many uses of essential oils. I learned about the dangers of GMO's in our foods and the hidden ingredients in our everyday products. This was an eye opener to me as I lost my mom and brother to Cancer and learned that genetics only plays a small role in things like cancer, but what played a bigger deal is what we put in our bodies (out nutrition) on our bodies (personal care products) and our environment (what we use and clean with in our homes).
Upcoming Virtual Events
I am actually teaching a ZOOM class in July about creating a healthy home. This is one of our core classes we educate others on-My event page will be updated soon BUT If you want the details before anyone else-respond to this email and I will give you the details!
Also, I host private virtual classes for FREE-contact me for details and how you can get a hostess thank you bundle!
This wake up call led me to decide to be the CEO of my family's health, happiness and safety. Young living is a full disclosure company and I knew I could trust the ingredients listed on the package. No hidden trade secrets like other companies.
A Healthy Home for EACH of us, A Healthy World for ALL of us.
"If you want to change the world, go home and LOVE your family."
To me, it just made sense. I love my family and the easiest thing for me to do to show I care was to educate myself on what I could do. We moved from the city into the country and continue to build a mini homestead-to provide fresh air and eggs, teach my kids how to grow a garden, enjoy the berries and fruits that we planted because I KNEW this was important to me. BUT also Young Living helped me detox my home from harmful products that were lurking in MY HOME. I could keep my family healthy, happy and safe by using plant based, truly natural products. No green washing here.
They make it SO easy, I can change my monthly order to what I need and want and with over 600 products to choose from! I order my laundry soap, dish soap, shampoo, household cleaner, air fresheners and even my makeup. AND these products are highly concentrated-they last a long time which is a no brainer for this frugal Momma.
I have learned SO much being part of Young Living. This lifestyle has encouraged me to live my best life, to work on personal development and to offer a hand up. The relationships I have made along this journey, priceless. I have never had so many friends that are like family!
Gary Young created the D Gary Young Foundation which finds organizations that are already doing good and helping them do even more by offering a hand up not a hand out. The Foundation has HEART. Matter of fact, This year-they have their first essential oil blend called One Heart. This is the Young Living Convention blend too. This blend was created to celebrate joy of creating unity and connection in our communities by opening our hearts to love and service to others.
The COOL thing is that the label was created by Anita, whom was one of the first graduates of the Young Living academy in Ecuador and now studying graphic design. She used traditional Ecuadorian symbols including the bird of Ecuador and fish and hands that represent coming together to symbolize serving a greater purpose.
This blend features an inviting sweet harmonizing and refreshing aroma. Using this oil encourages a bright outlook on life, helps you find your center and connect to your inner spirituality-allowing you to feel confident as you reach out to others with compassion, kindness and service. It inspires a calming yet uplifting environment when diffused.
I am so excited for this oil and the best part, 35% of proceeds goes back to the foundation to continue to empower, inspire and change the lives in need. Talk about something that provides the highest good for all....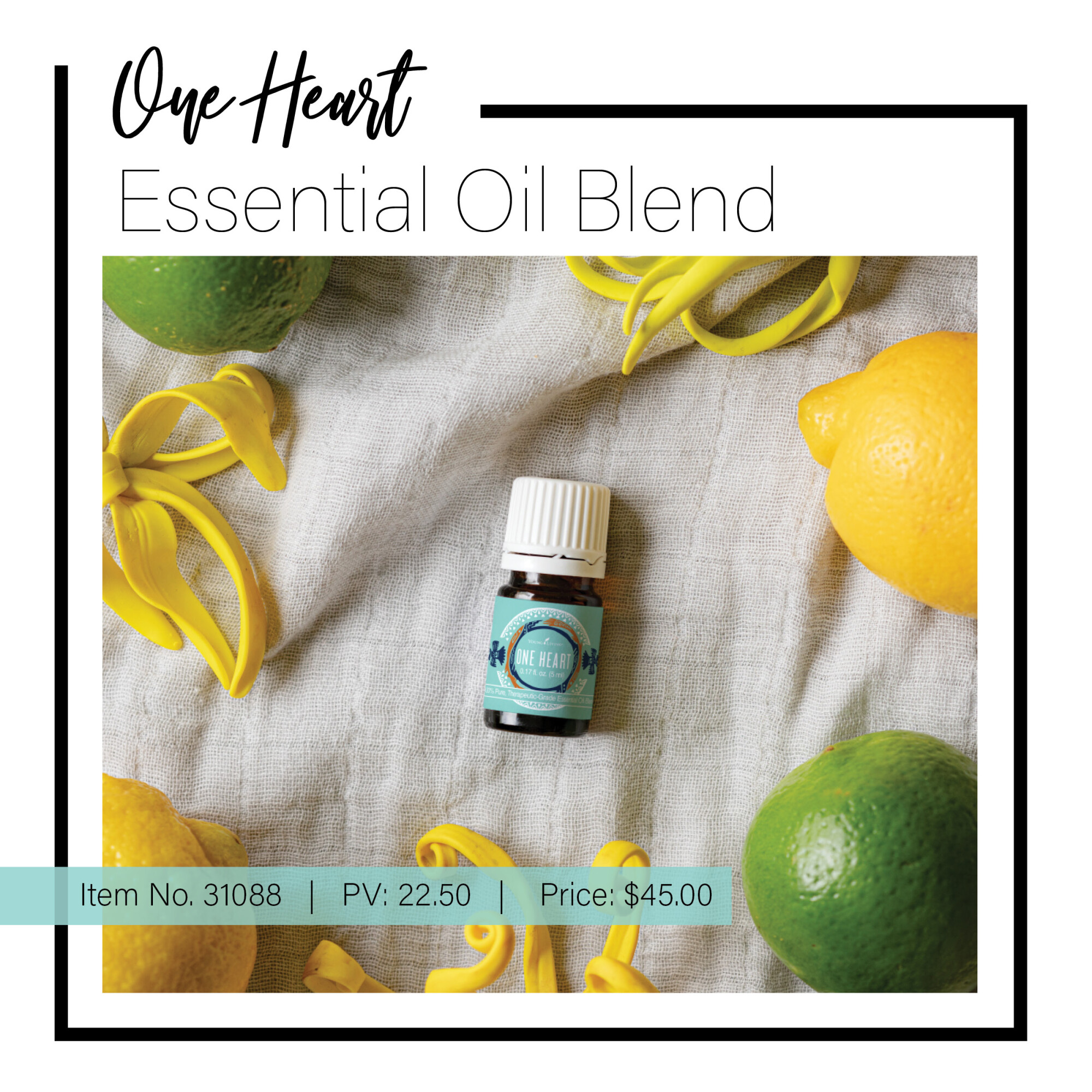 There are so many ways to help, every month I round up my order to donate, This year-they are raffling off TWO Harley's and a Jeep-you know we bought tickets for that AND I also participated in the Foundations (virtual) 5K to support this AMAZING organization. There motto this year is "Be One for Someone" Check out the awesomeness!
I mean the new products are freaking amazing-happy beautiful me skincare, one heart oil, that necklace the new diffusers (just a few of my favorites) but seriously offering wellness, purpose and abundance while lifting the world up...
6.5 million members
25 corporate and partner farms
21 offices in 32 markets
Shipping in more than 100 countries
Over 550 products
More than 220 essential oils
Over 480,000 people saved, changes and empowered by the Young Living foundation
ALSO, Young Living is a company that has 78.25% retention rate. That means the people who order Young Living, keep coming back-because they LOVE this lifestyle.
With a vision for a healthy home for each of us and a healthy world for all of us, this shows that Young Living is THE company that is going above and beyond for each of us.
What's New?
SO... have you been sitting on the edge of your seat waiting to see what Young Living has up their sleeve this year? Well, the wait is finally over!

Can I just say Savvy Minerals Liquid Foundation, Thieves Chest Rub, and four new MINI KITS!!

Use this link to check out ALL of the new products:
CONVENTION PRODUCTS
I am blessed to be an empowered woman empowering others one drop at a time.
I want to help you.
Is there something in your life that you want to change? Do you have struggles that you just are not sure how you will overcome? Do you want to learn more about how you can truly live a life you love?
Let's chat,
Beth