Oct 27, 2020 04:30 PM Central
Beth Aust
You can DIFFUSE just about any situation with a difusser!
Diffusing is one of the easiest ways to begin using essential oils and one of my favorites, I use ours everyday. You can literally transform your home or work space into a personal aromatherapy oasis.
They are the PERFECT replacement for candles. No one enjoys contact with hot wax or the hard to clean messes. Some candles release invisible dangers into the air, YUCK. If you love your home filled with good scents without the risk, you can breathe easy diffusing essential oils. AND they are cost effective.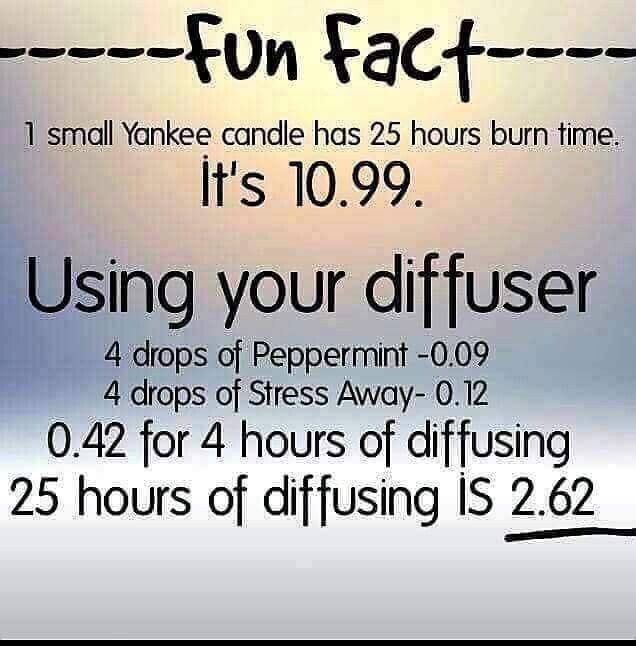 Our mind creates powerful connections between scent and our emotions, surroundings and memories. Diffusing essential oils is a simple but effective way to access those connections. It can also help build new and positive memories and experiences.
Diffusing essential oils can be a part of your daily lifestyle:
Creating a positive, joyful atmosphere
Promoting a good night sleep
As part of your wellness routine
Uplifting
Body and mind relaxation
Invite positivity and energy
Promote a sense of clarity and focus
Eliminating odors...And SO much more!
Diffusing distributes essential oil molecules through the air, effectively. Heating essential oils can make the oils less effective, so Young Living uses cold air diffusers. Ultrasonic diffusion combines the advantages of a humidifier, air purifier, atomizer and aroma diffuser into one by breaking a mixture of essential oils and water into millions of microparticles and dispersing them into the air. Young Living has several ultrasonic diffusers with features YOU will love such as The Desert Mist difusser, Aria Diffuser, Lantern diffuser, and Dewdrop Diffuser and Feather the Owl diffusser.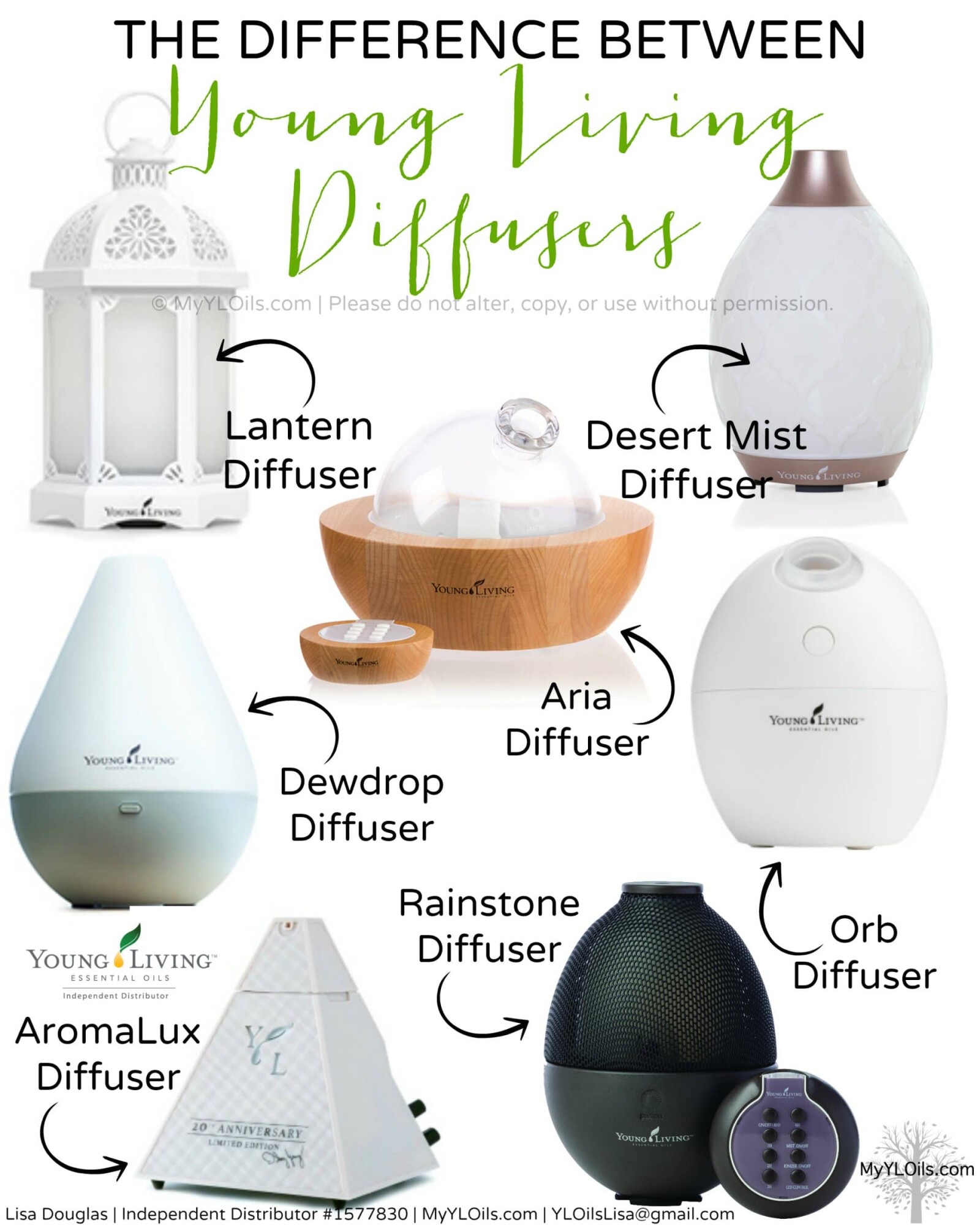 How to use your Young Living Diffuser
Remove both the outer and inner cover.
Add room-temperature water until the level reaches but does not exceed the water fill line.
Add 8–10 drops of Young Living essential oil.
Replace both lids back onto the unit; align the groove on the inner cover to the half circle on the side of the reservoir.
If you are a visual person (like me) check out Young Livings video on How to use your Desert Mist Diffuser:
VIDEO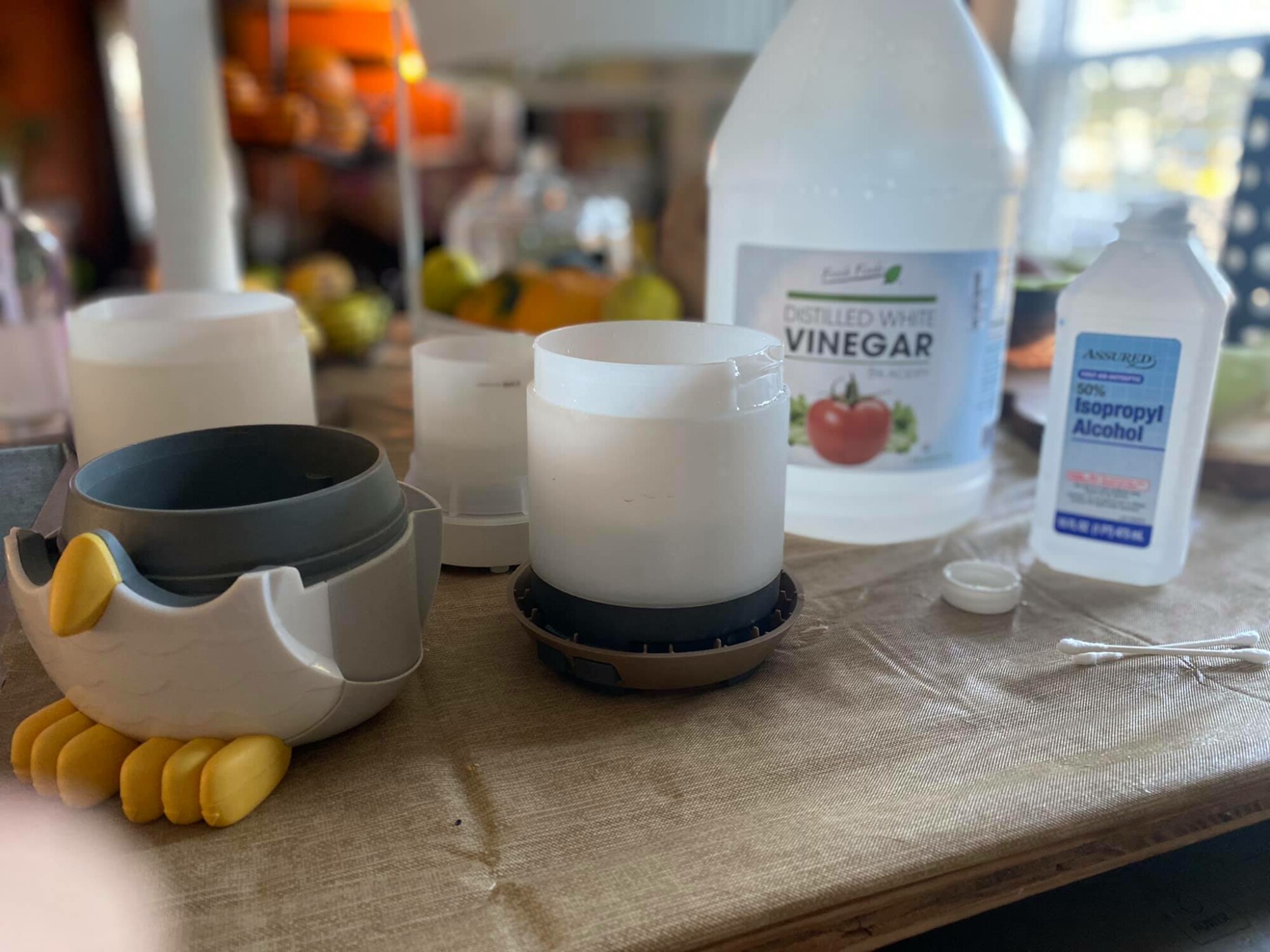 How to clean your Young Living Diffuser
Rinse with warm water

Spray with diluted Thieves Cleaner or vinegar

Wipe down

Rinse

Clean the center plate w/ Q tip dipped in rubbing alcohol
Not yet a Young Living Member and NEED a difusser and oils? Explore the starter kit options
HERE
The Premium essential oil kit may be right for YOU-it comes with 12 essential oils and a difusser of your choice.