Mar 29, 2020 07:21 PM Central
Beth Aust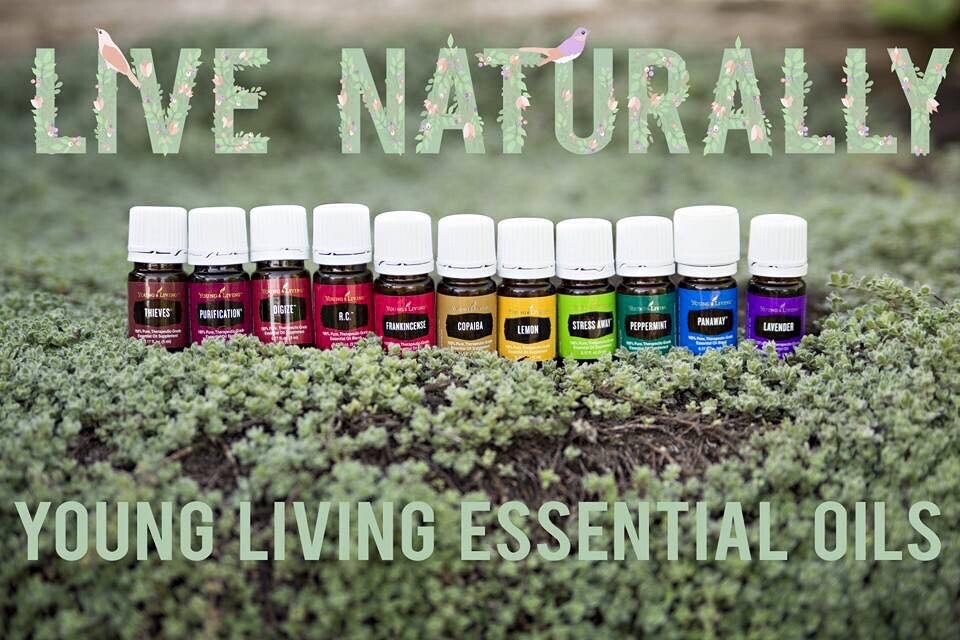 In a blink of an eye; we have become home school teachers, engulfed in disparaging news-feeds and isolated with social distancing. We have essential employees who are keeping life moving but fearful for their lives and their loved ones lives and so many others without employment fearful on how the bills are going to get paid let alone put food on the table. This has caused emotions to run ragged, stress levels on overdrive and our mind in the gutter.
Wayne Dyer is one of the most influential people in my personal growth. He said "You can not always control what goes on outside. But you can always control what goes on inside."
Now, we are in a situation we have little control over. This does not mean-we can not change our minds about the current situation-because we totally can. But it's up to us. We have two choices. We can choose to live in fear and despair or we can choose to have faith and seek opportunity.
Earl Nightingale said "Whatever we plant in our subconscious mind and nourish with repetition and emotion will one day become a reality". Your subconscious mind has immense power in controlling your life experiences. Your subconscious mind believes everything it is told.
Deepok Chopra said we have 60,000 thoughts per day and MOST of them are repetitive and often negative or self sabotaging. These negative thoughts may be old beliefs, things you were told as a child, etc...They have been stored in your subconscious.
Now more than ever, we need to focus on our mindset to get through this challenging time. The best part? We can literally change our mind and therefore our life's experiences.
3 Tips to Create a Positive Mindset:
1. Affirmations- These are a powerful way to install positive messages into your subconscious. Difficult roads lead to beautiful destinations. So if you notice a negative thought that keeps arising; notice the thought and re-frame it into a positive statement. If you are having a thought like: I lost my job and have no money to pay the bills. Choose an affirmation such as these: I am open and receptive to all the wealth life offers me. Money comes to me in expected and unexpected ways. I embrace new avenues of income. Now a key to affirmations is you MUST feel the feeling-you can not feel broke while saying "Money comes to me..." because your subconscious is NOT going to believe you. Also you must repeat them over and over, every day. I say mine every morning and I try to say them before bed.
2. Choose environmental influences carefully-Your subconscious mind is absorbing information constantly and forming beliefs based on that information. I never watched so much news until this pandemic began-but I had to make a conscious decision what I was going to listen or read to get the updates I need and then fill the rest with the best. Don't get sucked into the negativity and choose to seek out positive information to read, watch and listen too. I love audible and podcasts for this reason. Decide where and when you will get your news updates and then move on. Listen to music that moves you, read or listen to audio books that inspire you. Talk with friends who lift you up and not drag you down. Over time you will have more positive, encouraging messages are being absorbed in your mind.
3. Meditation-Quiet space in meditation can sooth the soul, decrease stress and even can help sleep. There is so much research on the benefits of a consistent meditation practice-this should be something you implement on the daily even if you only have 15 minutes. There was even a study done (2012 brain, behavior and immunity study) where 40 adults between the ages of 55 and 85 showed that a two-month mindfulness meditation program was linked with reduced loneliness. " If you have never meditated-there are many guided meditations on YouTube.
April is just around the corner and I have some great Facebook Classes coming your way-Be on the lookout for these! Not on Facebook? No Problem-Contact Me and let me know which classes you are interested in and I will send you a textable class!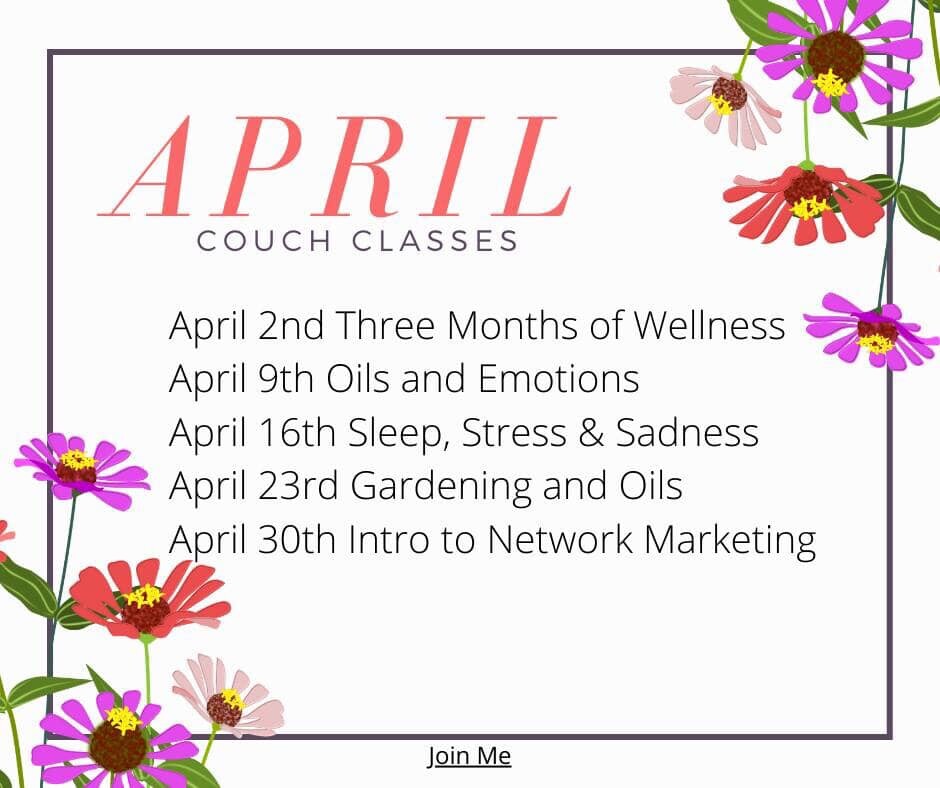 Essential Oil Picks:
Citrus Oils are perfect choices to jump-start your morning! Try adding oils like Lemon, Grapefruit, and Orange to your diffuser right when you wake up. These aromas are refreshing and can create an uplifting environment. To make the aroma even more invigorating and energizing, add a couple of drops of Peppermint.
Valor® essential oil is one of the most popular Young Living blends and has an empowering aroma that is used to inspire confidence, bravery, and strength. Valor's powerful scent combines Black Spruce, Blue Tansy, Geranium, Camphor Wood, and Frankincense essential oils.Diffuse in the morning to jump-start a busy day with an uplifting, affirming scent. Refresh yourself emotionally by directly inhaling or massaging onto your neck, chest, hands, or wrists. Valor also creates a grounding environment, so incorporate it into your yoga and meditation practices, either through topical or aromatic use.
As the day comes to an end, create a space that will invite feelings of calmness. Lavender is one of our favorite oils to use as part of a bedtime routine because it has balancing properties that calm the mind and body. Try adding it to your diffuser or applying it to the bottoms of your feet. Another great floral combination is Ylang Ylang and Blue Tansy. Better yet, diffuse Peace & Calming which contains both of these oils! This sweet blend of floral and citrus oils is one that will surely help you unwind after a long day.
Invest in you and your family. Invest in your wellness.

So I'm Curious....
What is your new normal?
Are you home schooling?
Catching up on home projects?
Doing some deep cleaning?
Keeping your family entertained?
On line shopping?

How about taking a moment and doing it all?
Teach your kids about a toxin free life.
Switch out those plug in air fresheners and make room for a diffuser.
Use a plant based cleaner.
Do some oily DIY with your kids.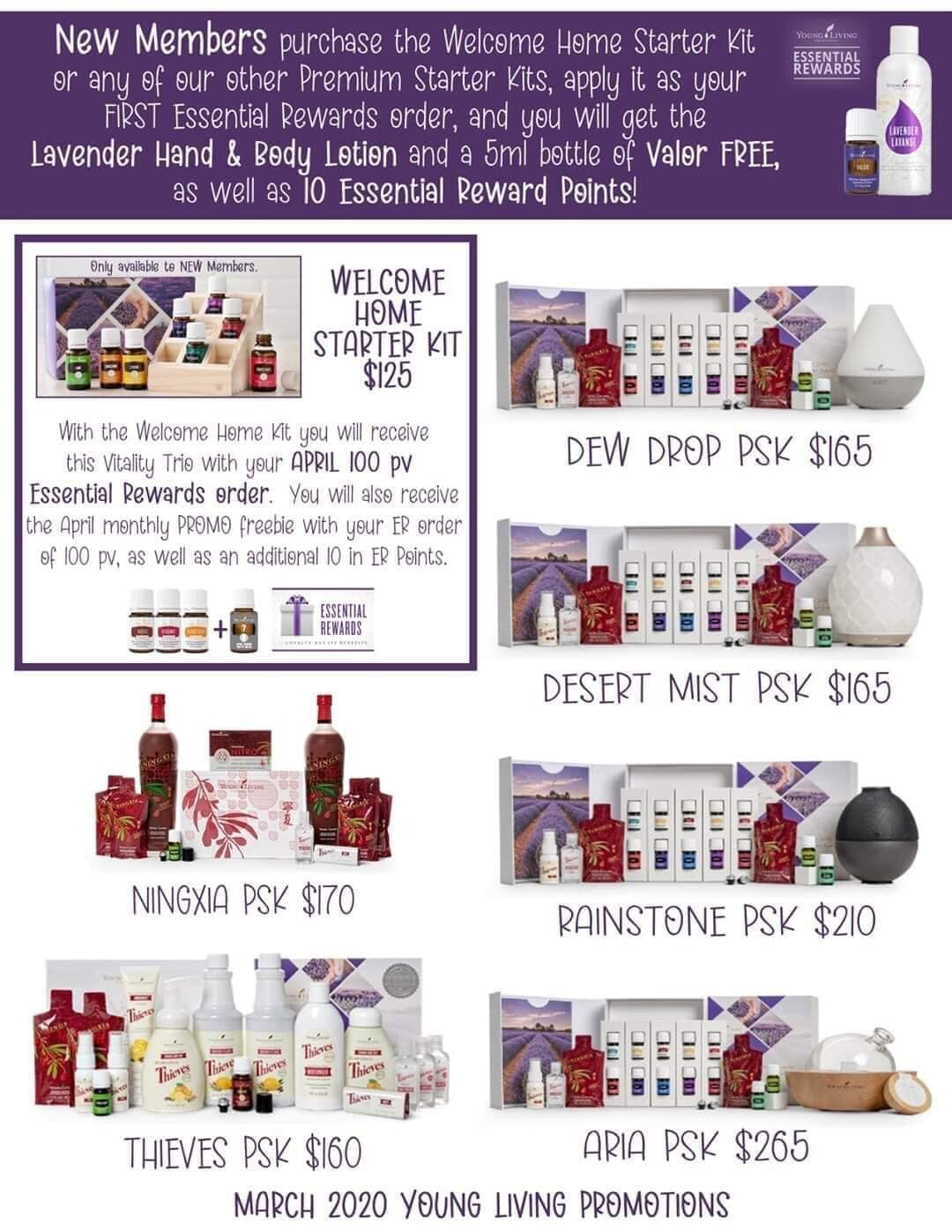 How? By getting your Premium Starter Kit.
Do you see the words in the purple box? When you make the decision to get your kit - YL is gifting you THREE extra goodies when you make it your first monthly order.
And...I am also going to give you some great gifts:

🎁 25$ credit for your next months order.
🎁 An amazing book filled with all the info you need to start your journey.
🎁 tons of educational resources to answer all your questions.
🎁 Me! Your personal guide to help you every step of the way.
🎁 Our community of like minded people to share ideas and advice.

Reach out before 3/31 so I can help you fill your house with all these goodies.
I would love to hear from you, What are you doing to keep a positive mindset?
Peace, harmony & essential oils,