May 23, 2020 03:03 PM Central
Beth Aust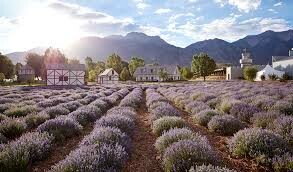 Young Living is such an amazing company that keeps the environment and the people first and foremost in mind. I have been part of Young Living for about six years and they never cease to amaze me.
David Little, Agronomist of Global Farms with Young Living gave us a virtual tour of The Young Living Farm in Mona, Utah. It was SO freaking AMAZING that I MUST tell you all about it!!
Make sure you read this to the end and then watch the video I made for you.
David was trained by and worked with Young Living's founder, D. Gary Young who taught him the art and science of natural and sustainable production of aromatic crops.
Young Living follows strict guidelines to be sure they are creating the most effective essential oils and essential oil infused products. A HUGE part is following Regenerative and Organic Practices.
Regenerative Organic is a kind of farming that goes beyond sustainability. The idea is to create farm systems that work in harmony with nature to improve quality of life for every creature involved.
Why does it matter?
Our body does not speak synthetic. The use of synthetic fertilizers began in 1908, this allowed more crops but comes with sacrifices. Most people are becoming more aware of the dangers of using synthetics (chemicals) from growing practices to the effect on our environment to the effects on human health.
Some of the dangers posed by Synthetic fertilizers:
Kill the microbiology in the soil.
Seep through the soil contaminating ground water.
Kills the balance of nature in various ways.
Lower nutritional value of the crops.
Can have a small yet cumulative effect on the health of people who eat the crops.
Why does Young Living have the most effective essential oils on the market?
It starts with the non-gmo pure seed.
Every plant has multiple species and each species has multiple subspecies. Young Living researches the specific species and subspecies that can provide the proper genetic expression of essential oils to ensure all the right constituents so its effective to work with our body to support natural wellness.
David showed us three of the Mona Farms greenhouses: One large greenhouse has 150,000 starts of golden rod and another housed 250 thousand starts of lavender. Young living plants seeds in trays in the greenhouses and then transplants them to the fields to grow essential oils. We also had a sneak peak into the Industrial hemp room with 40 plants that will produce enough seed to plant 500 acres of industrial hemp next year.
Seeds are harvested from our fields, at harvest the best plants are held back to go to seed. That seed is then saved for the following years crop.
A soil lesson in the Blue Yarrow field
Some of the regenerative organic practices used to prepare the soil to receive the seed include:
Cover crops
Organic fertilizers like compost and mulch
Amendments of organic microbes
Inter-row cover crops
Blue yarrow is a perennial plant with shallow roots. Davis showed us the fine fibrous roots which are an indication of good crop health. I learned that there should be as much root mass below as biomass above ground. I never realized how much soil structure played an integral part. What we cannot see is the microbiology or beneficial bacteria that all work together and are the "caretakers" of the plant.
Young Living has created a "living soil" which is achieved in two parts.
Ten to twenty pounds of organic compost and mulch is added to each acre when they rotate crops.
They add multi-species cover crops each with a specific purpose to fix nitrogen and put organic material back into the soil.
Organic compounds provide the nutrition to repopulate and feed the plant in a way they can use it.
Integrative Pest Management
Young Living understands the importance of using natural and biological systems to manage pests.
Beehives are in the fields so the bees can help with pollination.
Permanent weed barriers of grass and clover are used in-between the lavender crops.
Sheep are used in weeding: They eat the clover and grass and leave the lavender-with a bonus of fertilizing the fields.
The releasing of beneficial insects like ladybugs, butterflies and praying mantis who eat harmful pests like aphids, white-flies, and beetles.
Fun Facts about Young Living Farms
They have 9 corporate farms, 14 partner farms & numerous seed to seal suppliers all over the world that follow Young Livings rigorous standards including regenerative organic practices.
Our farms are all over the world and each of them have different climates, different environments, different insects, and challenges leading to different regenerative organic practices at each farm. I shared some of the plants grown in Mona and some of the organic practices used. But, for example if we travel to the farm in Ecuador, we learn it is a tropical region with more rainfall, moisture and its very humid. There are specific species of plants that are grown there with their own set of regenerative organic practices.
Check out Young Living's farms and more on the seed to seal standards at
SEEDTOSEAL.COM.
Young living inspires wellness, purpose, and abundance by distilling natures gifts into pure essential oils. With a commitment to purity, Young Living continues to grow inspiring millions of people to transform their lives.
Why does this all matter?
Before you enjoy the rest of your day...
I find in intriguing the more I learn about where my oils and products come from, I have been with Young Living for about 6 years and they literally keep astounding me with all the things they do, for us.
If something you read or saw today, sparked interest or questions-lets talk!
I am passionate about educating others about the Young Living Lifestyle. My team and I are in the process on bringing more education to you, virtually.
What would you be interested in learning more about?
Essential Oils 101
A toxin free home with the Thieves line
Ningxia Red-Supplementation that you drink
Shoot me a message with something you learned or something you want to know more about!
Peace, harmony & essential oils,
Beth
May 3, 2020 07:52 AM Central
Beth Aust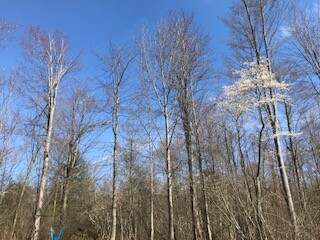 I couldn't help but wonder which planets aligned to give me so much grief or what Goddess I pissed off but this last week has been an at all time EPIC of emotional havoc. Is this just me?? I mean life off the charts stressful. Work has been stressful. Home has been stressful. LIFE has been stressful.
Like I would literally barter for a haircut or massage and I'm not gonna lie (Don't judge me), I looked at my family and pondered the thought but like I would literally trade a chicken (and I LOVE my chickens) to go to a salon and another to sooth away my body for an hour long massage. Just to get away from everything and forget life for awhile. I needed escape.
Now, when I had my 185th nervous breakdown this week on Thursday after playing my favorite game of "check off the to do list" with a side of GETTING bombarded by updates/conflict/media....totally blowing my previous intention to "turn off the drama and media that freaks me out and fill me with fear and wanting to hide in the fetal position" ...I had previously made a decision to NOT partake in the conversations or articles or videos that are all one sided to the senders views on our current situation. Listen, I still love all my family and friends and honor and respect ALL however in an effort to protect MY own peace and mental well-being-I have to ignore ALL of it, right now. So instead of all those videos and articles-send me funny videos (wear I literally wet my pants), pics of your pet, kindness acts, and recipes for the crock-pot, OK:) THAT is what I like to see!
BUT, I let ALL the negativity and fear ..get to me-because well-that shiznit is everywhere and unavoidable at many times and Thursday was my breaking point.
I had to literally throw dinner on the table, run up to my bedroom to lay in bed and release all these emotions. I could not carry them with me, I knew it my heart they MUST be released. I grabbed the 3 oils that called to me (well I think they were screaming at me): Release, white angelica and forgiveness. I oiled up, and cried for about a century. Then I played one of my favorite Wayne Dyer meditations while I slathered in white angelica, joy, harmony and valor. I woke up Friday -listened to another meditation, slathered more oils and read my affirmations. Doing so, I was able to create the energy and love to carry on my duties for that day, still in awe on how or why this weeks events affected me the way they did...and still had a little baggage in the carriage...
Friday afternoon, I had shared my despair with a friend, not to drag her into the depths of hell but because SHE is one of those friends, who will listen, offer gentle support and a solution. She is also same friend whom also calls my ass out on my own shit when its needed-I am so grateful for having a friend, like her.
EVERYONE needs one of those people in their life, if you don't have one-FIND ONE.
Anywho, I made the decision to leave my family Saturday morning to get some ME time (after working all week, having my family witness my train wreck moments of tears, screams and WTF moments with a laundry list of shiznit that should be done, needed to be done, and the family who needed and craved my attention) I told mom guilt to step aside and I told the kids momma was going on a time out. My 13 year old compassionately asked me "Are you going to see a therapist"?
Um, sorta, yes. Nature and my BFF is what I need to re-ground myself. So yeah-I'm going to see my therapist!
I took the 45 minute drive, listening to audible and drove to said friends backyard.
As I was listening to a killer book on Audible (on the drive-knowing the Universe gives you what you need), I realized that this is just another friendly reminder from the Universe that in THIS life - no matter how much you work on yourself (ex personal development, meditation, etc.) that there is always opportunity for GROWTH.
She nailed this on the head when she spoke to me "The universe wants you to GROW and BLOOM into the most GLORIOUS version of yourself, this happens through friction and challenge and the lessons we learn through these experiences".
I arrived at my destination and knew I was in the right place at the right time. The sun on my face and light breeze was refreshing to my soul. Coffee in hand, feet in the grass, said friend at my side (yes 6 feet apart) As I gazed into the beautiful trees, witnessed the chickens and ducks wondering about and the beauty that surrounded me, focusing on the moment (Carpe diem) and feeding my light. Again, slathering more oils-this time Grounding and Transformation were the 2 key players.
And you know what? Life did not change magically overnight-but I felt like me again and realized a few things.
The oracle card I pulled was the Luminous Warrior who reminded me to focus on MY power, wisdom and beauty. He encourages me to AVOID keeping my focus on what is wrong in the world (or me) and to instead remember that intention follows attention -so focus on the positive traits of myself and the world. And, to feed my light with more light-until I truly feel empowered. This will then allow for little need for action, as I resolve from within.
We chatted about how the Universe sets us up-not to harm us but allow us to handle the next experience and how even the painful ones are setting us up for something bigger to happen in our life. EVEN when we do not understand the WHY at the time.
We listened among the peaceful nature, to what was being said to us from our divine intuition. The more we step away from the noise and chatter from what surrounds us and Tune IN to our own intuition, surround ourselves with like-minded people who get it-the more at peace we become, the more love we have to give and the more open e become.
I left with peace, love and an inner knowing that I am mastering these life lessons as I should (and those I don't master-I am grateful for the Universe to send me those gentle reminders on doing so. I allowed grace to overwhelm me knowing when I return home-to life to work, I GOT THIS.
Where do you find your peace?
Beth