04/27/2020 11:00 PM Central
Beth Aust
I love the meme that's going around about how everything is cancelled EXCEPT laundry. It's so true! So much Laundry all the time sorry friends, I can't make it disappear...but...
What I CAN do is help you reduce the amount of toxins in your products & even save some cash, for more important things, like those DIY quarantine home projects!!!
Anyway, I was floored and pretty irritated when I found out how harmful chemicals in conventional laundry products are. Go ahead and look up "dangers of" SLS, petrochemicals, formaldehyde, phosphates, synthetic perfume, and optical brighteners. I bet you'll be pretty mad like I was.
So instead of grabbing those bottles of poison and dryer sheets at the store , and spending more than necessary, grab yourself a $35 membership from my Young Living link add on a bottle of Thieves Laundry Soap, Thieves Household Cleaner & a bottle of Lemon Essential Oil.
Young Living doesn't make you buy water so their stuff comes really concentrated. Some of my friends split the soap in half, add 2 capfuls of Thieves Household Cleaner and 20 drops of Lemon to each half and fill the bottle with water! Use 1 Tablespoon per load.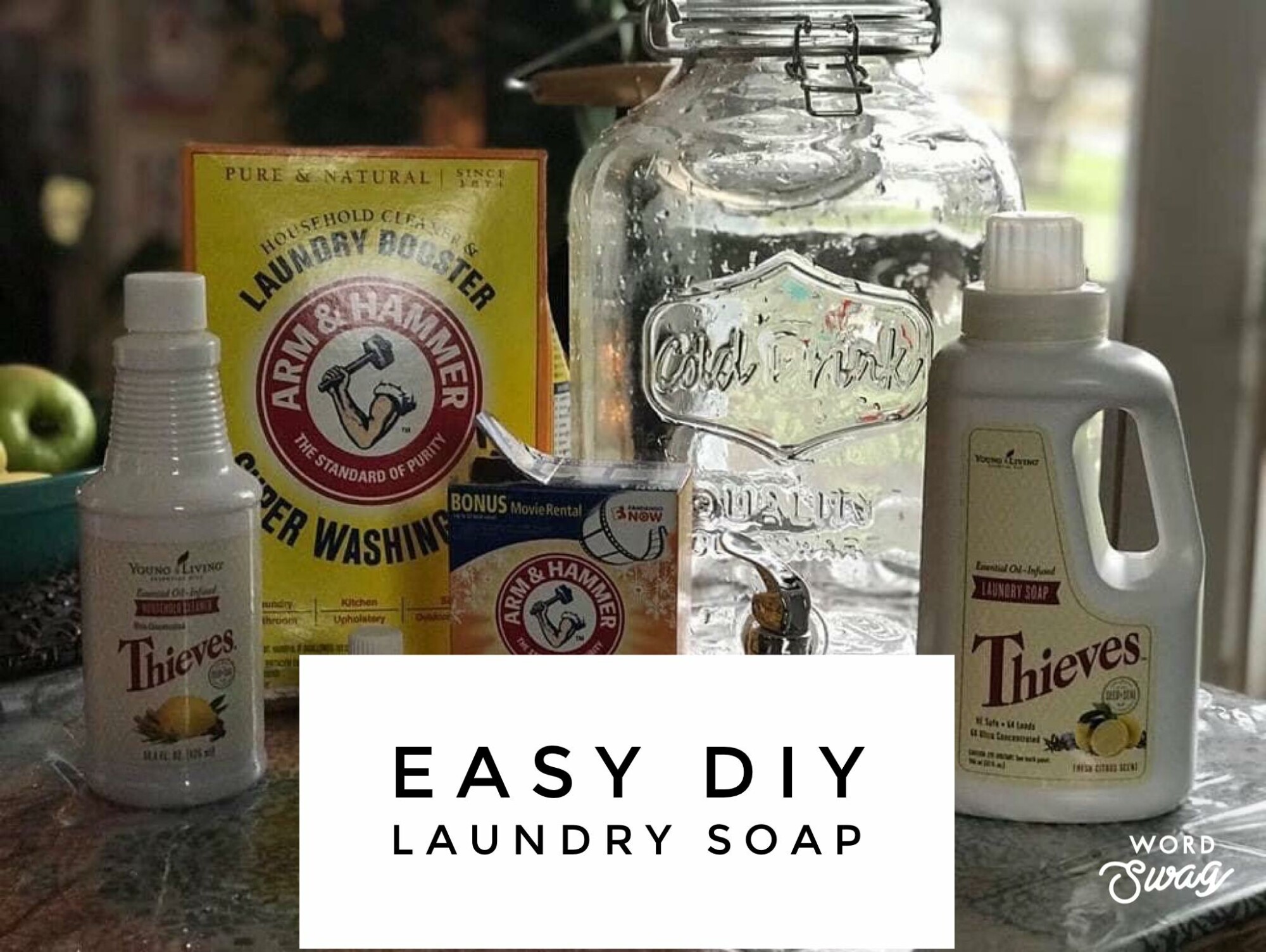 OR you can do what I did and stretch this ultra concentration formula!
Here is a tip to help stretch your laundry soap while creating a peace of mind knowing you are using plant based product instead of one filled with toxins.
Today I made 2 gallons of laundry soap using only 1/2 cup of thieves laundry soap🤗
Just think about how long one bottle of thieves laundry soap could last you🤔
In a 2 gallon glass container(or cut this recipe in half and use a one gallon container):
1/2 cup baking soda
1/2 cup washing soda
1/2 cup thieves laundry soap
1/4 cup thieves household cleaner
8 drops thieves essential oil
8 drops lemon essential oil
Add hot water to finish filling the container, stir and BOOM.
I still use 1\4 to 1/2 cup per load. So that means (using 1/2 cup per load) 2 gallons is enough for 64 loads... So one bottle of thieves laundry soap can Make eight 2 gallon containers of laundry soap...and wash over 500 loads of laundry...🥳
Then use Vinegar in your softener spot & get some wool dryer balls to replace the Dryer Sheets! You now can replace all the cleaners under the sink too with that Thieves Household Cleaner!!!!