Jul 12, 2020 06:51 AM Central
Beth Aust
I hope you are enjoying the beautiful weather, embracing the sunshine and spending quality time with loved ones. 2020 sure has been a different year for all of us-filled with health, financial and emotional challenges, but I choose to remain grateful for what I have in my life. Today, I am grateful for you.
When I started with Young Living about 6 years ago, I ordered my
starter kit
to get the oils to help with my emotions-still do (Hot mess to mindfulness in minutes). I then learned a better way to clean my home that was safe for ALL the living creatures in my home and safe for the world we live in. But I want to share with you that it is so much more than a bottle of plant juice.
Young living is helping me live my life on purpose.
Take a moment to think about this...Do you feel like you live your life on purpose?
Chances are you have had time to think about your life and the direction you want to grow or maybe your thinking about where you feel stuck. So often, we live in the mundane, in the tasks that need to be completed just to get to the next task-never reaching those buried dreams that we once envisioned for our lives. Although everyone is different, there are common threads that bind a life with purpose.
We unconsciously move through life so quickly at times that we loose sight of what is truly important. Life is short but sweet for certain, so while we are here-we should make the most of it, am I right?
I want to ask you some questions to think about-maybe even meditate on to help guide you to living a more purposeful life. AND if you do NOT know the answers, it is okay-take some time to think about this.
Do you LIVE by your beliefs and values? What are your core beliefs and values? These influence your decisions, shape your day-to-day actions, and determine your short- and long-term priorities. Do you even know what they are, now? I encourage you to re-evaluate these. Most of us want to be a person of high integrity. Remember, it is more important to listen to your inner voice instead of being influenced by others. What do YOU value? I value wellness, purpose and abundance which totally aligns with the Young Living lifestyle!
Do you have SET Priorities? Identify those activities that matter most to you and then choose to spend the majority of your time and effort in those areas. How we spend our day, is how we spend our life. Young Living has helped me with this TOO-Natural living and helping others is a priority in my life-and I get to intertwine my love for YL with my personal life-on the daily.
Are you following your passion? Do you wake up each day, ready and willing to face the new day? Are you pursuing your dreams? Do you put your heart into everything that you do? Are you making a difference?
Young Living offers an opportunity-to follow your passions by sharing what YOU love about Young Living with others which helps them and you. When you share Young Living with a friend, Young Living sends you a thank you check! Want to know more? Ask me!
Do you FEEL content with life? Do you have inner peace? Are you satisfied with what you have and who you are? Listen, not a day goes by that I don't use my emotional support oils, affirmations and tools in my mental health box to connect with the inner peace inside of me.
Are YOU making a difference? Do you feel you are making a meaningful difference in someone else's life? Do you willingly do things for others without exception of anything in return? As the old proverb says, "A candle loses nothing by lighting another candle."
Do YOU Live in the moment? Do you live life without regret? Do you cherish every moment? Dr. Seuss may have said it best, "Don't cry because it's over. Smile because it happened."
I am making a conscious effort to live more purposefully and Young Living helps me with this in so many ways. Not only do we have truly green clean products-without the dangerous toxins and chemicals that can create havoc on our bodies but I NOURISH my body, mind and soul AND help others, like yourself to do the same.
So, I want to ask you again, are YOU living your life on purpose?
---
Not a day goes by that I don't use Young Living someway, somehow. In the morning I like to put citrus fresh in my diffuser so my family wakes up happy. I choose to live my day, purposeful. I use my favorite blends like Transformation when I say my affirmations, I wash my face with bloom, followed by the essence and the lotion (before I was using the ART skincare-still an amazing line but I added BLOOM). I shower with Young Living bath gel (that I stretch into 3 bottles because its so concentrated). Thieves on my feet, progessence plus on my forearms (hormone support), valor (confidence) on my wrists, joy on my heart, white angelica (protection from negative energies) as my shield and whatever other oils call to me. I nourish my body by drinking NingXia Red (immune support juice), taking super B (no more afternoon coffee) and a new supplement I started was femigen. I clean my house with only Thieves and oils, wash my clothes with Thieves laundry soap and dry them with organic wool dryer balls and any smell good oil. These are just a few of the ways….
My Family
My family uses Young Living too. My husband is a true Shutran man and my dad takes Super C everyday. My son has his go to oils (Peace and calming anyone?) with feather the owl diffuser in his room.
I use them on my homestead-DIY plant sprays to support my organic growing practices and a DIY chicken coop spray. Did you know I have a YouTube channel? Check out one of my favorite play lists with DIY videos in the garden
HERE.
If you like what you see, please hit the subscribe button-I release new videos each week!
A Community
Our young living community is a second family to me. I have met so many friends through Young Living that are AMAZING and everyone has different cultural beliefs, spiritual beliefs, etc. I love being able to connect with real people who can be so different, have varying opinions and beliefs yet have compassion and understanding for each other. I could say otherwise scrolling through Facebook these days….I invite you (if your not already) to join us in our member only Facebook group-Peace, Harmony & essential oils-come join us!
My Purpose
I feel Young Living gives me purpose, fuels my self development and is helping me grow into the woman I wish to become. The Young Living foundation is helping organizations all over the world by offering a hand up to those in need, I take great joy in being able to support #humanity. I also have become a mentor (in and outside of Young Living) in other peoples lives, which brings me so much joy to help another woman, help herself.
---
YOU
I absolutely LOVE Young Living and I hope YOU do too. This is truly a lifestyle and I believe the Young Living world is endless. A healthy home for each of us and a healthy world for all of us. I know I am in the right place.

It is my intention, to help you, where you need help. This business goes beyond the paycheck, it's lifelong friendships, helping others find a way out of a dark space, a community and so much more. It's being one for someone and truly making a difference in others lives.

How would you FEEL if you could live out your purpose and create the life you dream of living?

I would love to hear from you, what are you struggling with? Do you have any goals or dreams that you want to work on? Do you just need someone to listen or hold space? I want to be there for you.
How Can I support you?

Beth

May 3, 2020 07:52 AM Central
Beth Aust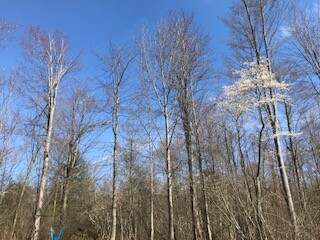 I couldn't help but wonder which planets aligned to give me so much grief or what Goddess I pissed off but this last week has been an at all time EPIC of emotional havoc. Is this just me?? I mean life off the charts stressful. Work has been stressful. Home has been stressful. LIFE has been stressful.
Like I would literally barter for a haircut or massage and I'm not gonna lie (Don't judge me), I looked at my family and pondered the thought but like I would literally trade a chicken (and I LOVE my chickens) to go to a salon and another to sooth away my body for an hour long massage. Just to get away from everything and forget life for awhile. I needed escape.
Now, when I had my 185th nervous breakdown this week on Thursday after playing my favorite game of "check off the to do list" with a side of GETTING bombarded by updates/conflict/media....totally blowing my previous intention to "turn off the drama and media that freaks me out and fill me with fear and wanting to hide in the fetal position" ...I had previously made a decision to NOT partake in the conversations or articles or videos that are all one sided to the senders views on our current situation. Listen, I still love all my family and friends and honor and respect ALL however in an effort to protect MY own peace and mental well-being-I have to ignore ALL of it, right now. So instead of all those videos and articles-send me funny videos (wear I literally wet my pants), pics of your pet, kindness acts, and recipes for the crock-pot, OK:) THAT is what I like to see!
BUT, I let ALL the negativity and fear ..get to me-because well-that shiznit is everywhere and unavoidable at many times and Thursday was my breaking point.
I had to literally throw dinner on the table, run up to my bedroom to lay in bed and release all these emotions. I could not carry them with me, I knew it my heart they MUST be released. I grabbed the 3 oils that called to me (well I think they were screaming at me): Release, white angelica and forgiveness. I oiled up, and cried for about a century. Then I played one of my favorite Wayne Dyer meditations while I slathered in white angelica, joy, harmony and valor. I woke up Friday -listened to another meditation, slathered more oils and read my affirmations. Doing so, I was able to create the energy and love to carry on my duties for that day, still in awe on how or why this weeks events affected me the way they did...and still had a little baggage in the carriage...
Friday afternoon, I had shared my despair with a friend, not to drag her into the depths of hell but because SHE is one of those friends, who will listen, offer gentle support and a solution. She is also same friend whom also calls my ass out on my own shit when its needed-I am so grateful for having a friend, like her.
EVERYONE needs one of those people in their life, if you don't have one-FIND ONE.
Anywho, I made the decision to leave my family Saturday morning to get some ME time (after working all week, having my family witness my train wreck moments of tears, screams and WTF moments with a laundry list of shiznit that should be done, needed to be done, and the family who needed and craved my attention) I told mom guilt to step aside and I told the kids momma was going on a time out. My 13 year old compassionately asked me "Are you going to see a therapist"?
Um, sorta, yes. Nature and my BFF is what I need to re-ground myself. So yeah-I'm going to see my therapist!
I took the 45 minute drive, listening to audible and drove to said friends backyard.
As I was listening to a killer book on Audible (on the drive-knowing the Universe gives you what you need), I realized that this is just another friendly reminder from the Universe that in THIS life - no matter how much you work on yourself (ex personal development, meditation, etc.) that there is always opportunity for GROWTH.
She nailed this on the head when she spoke to me "The universe wants you to GROW and BLOOM into the most GLORIOUS version of yourself, this happens through friction and challenge and the lessons we learn through these experiences".
I arrived at my destination and knew I was in the right place at the right time. The sun on my face and light breeze was refreshing to my soul. Coffee in hand, feet in the grass, said friend at my side (yes 6 feet apart) As I gazed into the beautiful trees, witnessed the chickens and ducks wondering about and the beauty that surrounded me, focusing on the moment (Carpe diem) and feeding my light. Again, slathering more oils-this time Grounding and Transformation were the 2 key players.
And you know what? Life did not change magically overnight-but I felt like me again and realized a few things.
The oracle card I pulled was the Luminous Warrior who reminded me to focus on MY power, wisdom and beauty. He encourages me to AVOID keeping my focus on what is wrong in the world (or me) and to instead remember that intention follows attention -so focus on the positive traits of myself and the world. And, to feed my light with more light-until I truly feel empowered. This will then allow for little need for action, as I resolve from within.
We chatted about how the Universe sets us up-not to harm us but allow us to handle the next experience and how even the painful ones are setting us up for something bigger to happen in our life. EVEN when we do not understand the WHY at the time.
We listened among the peaceful nature, to what was being said to us from our divine intuition. The more we step away from the noise and chatter from what surrounds us and Tune IN to our own intuition, surround ourselves with like-minded people who get it-the more at peace we become, the more love we have to give and the more open e become.
I left with peace, love and an inner knowing that I am mastering these life lessons as I should (and those I don't master-I am grateful for the Universe to send me those gentle reminders on doing so. I allowed grace to overwhelm me knowing when I return home-to life to work, I GOT THIS.
Where do you find your peace?
Beth