Jul 12, 2020 06:51 AM Central
Beth Aust
I hope you are enjoying the beautiful weather, embracing the sunshine and spending quality time with loved ones. 2020 sure has been a different year for all of us-filled with health, financial and emotional challenges, but I choose to remain grateful for what I have in my life. Today, I am grateful for you.
When I started with Young Living about 6 years ago, I ordered my
starter kit
to get the oils to help with my emotions-still do (Hot mess to mindfulness in minutes). I then learned a better way to clean my home that was safe for ALL the living creatures in my home and safe for the world we live in. But I want to share with you that it is so much more than a bottle of plant juice.
Young living is helping me live my life on purpose.
Take a moment to think about this...Do you feel like you live your life on purpose?
Chances are you have had time to think about your life and the direction you want to grow or maybe your thinking about where you feel stuck. So often, we live in the mundane, in the tasks that need to be completed just to get to the next task-never reaching those buried dreams that we once envisioned for our lives. Although everyone is different, there are common threads that bind a life with purpose.
We unconsciously move through life so quickly at times that we loose sight of what is truly important. Life is short but sweet for certain, so while we are here-we should make the most of it, am I right?
I want to ask you some questions to think about-maybe even meditate on to help guide you to living a more purposeful life. AND if you do NOT know the answers, it is okay-take some time to think about this.
Do you LIVE by your beliefs and values? What are your core beliefs and values? These influence your decisions, shape your day-to-day actions, and determine your short- and long-term priorities. Do you even know what they are, now? I encourage you to re-evaluate these. Most of us want to be a person of high integrity. Remember, it is more important to listen to your inner voice instead of being influenced by others. What do YOU value? I value wellness, purpose and abundance which totally aligns with the Young Living lifestyle!
Do you have SET Priorities? Identify those activities that matter most to you and then choose to spend the majority of your time and effort in those areas. How we spend our day, is how we spend our life. Young Living has helped me with this TOO-Natural living and helping others is a priority in my life-and I get to intertwine my love for YL with my personal life-on the daily.
Are you following your passion? Do you wake up each day, ready and willing to face the new day? Are you pursuing your dreams? Do you put your heart into everything that you do? Are you making a difference?
Young Living offers an opportunity-to follow your passions by sharing what YOU love about Young Living with others which helps them and you. When you share Young Living with a friend, Young Living sends you a thank you check! Want to know more? Ask me!
Do you FEEL content with life? Do you have inner peace? Are you satisfied with what you have and who you are? Listen, not a day goes by that I don't use my emotional support oils, affirmations and tools in my mental health box to connect with the inner peace inside of me.
Are YOU making a difference? Do you feel you are making a meaningful difference in someone else's life? Do you willingly do things for others without exception of anything in return? As the old proverb says, "A candle loses nothing by lighting another candle."
Do YOU Live in the moment? Do you live life without regret? Do you cherish every moment? Dr. Seuss may have said it best, "Don't cry because it's over. Smile because it happened."
I am making a conscious effort to live more purposefully and Young Living helps me with this in so many ways. Not only do we have truly green clean products-without the dangerous toxins and chemicals that can create havoc on our bodies but I NOURISH my body, mind and soul AND help others, like yourself to do the same.
So, I want to ask you again, are YOU living your life on purpose?
---
Not a day goes by that I don't use Young Living someway, somehow. In the morning I like to put citrus fresh in my diffuser so my family wakes up happy. I choose to live my day, purposeful. I use my favorite blends like Transformation when I say my affirmations, I wash my face with bloom, followed by the essence and the lotion (before I was using the ART skincare-still an amazing line but I added BLOOM). I shower with Young Living bath gel (that I stretch into 3 bottles because its so concentrated). Thieves on my feet, progessence plus on my forearms (hormone support), valor (confidence) on my wrists, joy on my heart, white angelica (protection from negative energies) as my shield and whatever other oils call to me. I nourish my body by drinking NingXia Red (immune support juice), taking super B (no more afternoon coffee) and a new supplement I started was femigen. I clean my house with only Thieves and oils, wash my clothes with Thieves laundry soap and dry them with organic wool dryer balls and any smell good oil. These are just a few of the ways….
My Family
My family uses Young Living too. My husband is a true Shutran man and my dad takes Super C everyday. My son has his go to oils (Peace and calming anyone?) with feather the owl diffuser in his room.
I use them on my homestead-DIY plant sprays to support my organic growing practices and a DIY chicken coop spray. Did you know I have a YouTube channel? Check out one of my favorite play lists with DIY videos in the garden
HERE.
If you like what you see, please hit the subscribe button-I release new videos each week!
A Community
Our young living community is a second family to me. I have met so many friends through Young Living that are AMAZING and everyone has different cultural beliefs, spiritual beliefs, etc. I love being able to connect with real people who can be so different, have varying opinions and beliefs yet have compassion and understanding for each other. I could say otherwise scrolling through Facebook these days….I invite you (if your not already) to join us in our member only Facebook group-Peace, Harmony & essential oils-come join us!
My Purpose
I feel Young Living gives me purpose, fuels my self development and is helping me grow into the woman I wish to become. The Young Living foundation is helping organizations all over the world by offering a hand up to those in need, I take great joy in being able to support #humanity. I also have become a mentor (in and outside of Young Living) in other peoples lives, which brings me so much joy to help another woman, help herself.
---
YOU
I absolutely LOVE Young Living and I hope YOU do too. This is truly a lifestyle and I believe the Young Living world is endless. A healthy home for each of us and a healthy world for all of us. I know I am in the right place.

It is my intention, to help you, where you need help. This business goes beyond the paycheck, it's lifelong friendships, helping others find a way out of a dark space, a community and so much more. It's being one for someone and truly making a difference in others lives.

How would you FEEL if you could live out your purpose and create the life you dream of living?

I would love to hear from you, what are you struggling with? Do you have any goals or dreams that you want to work on? Do you just need someone to listen or hold space? I want to be there for you.
How Can I support you?

Beth

Jun 24, 2020 05:08 AM Central
Beth Aust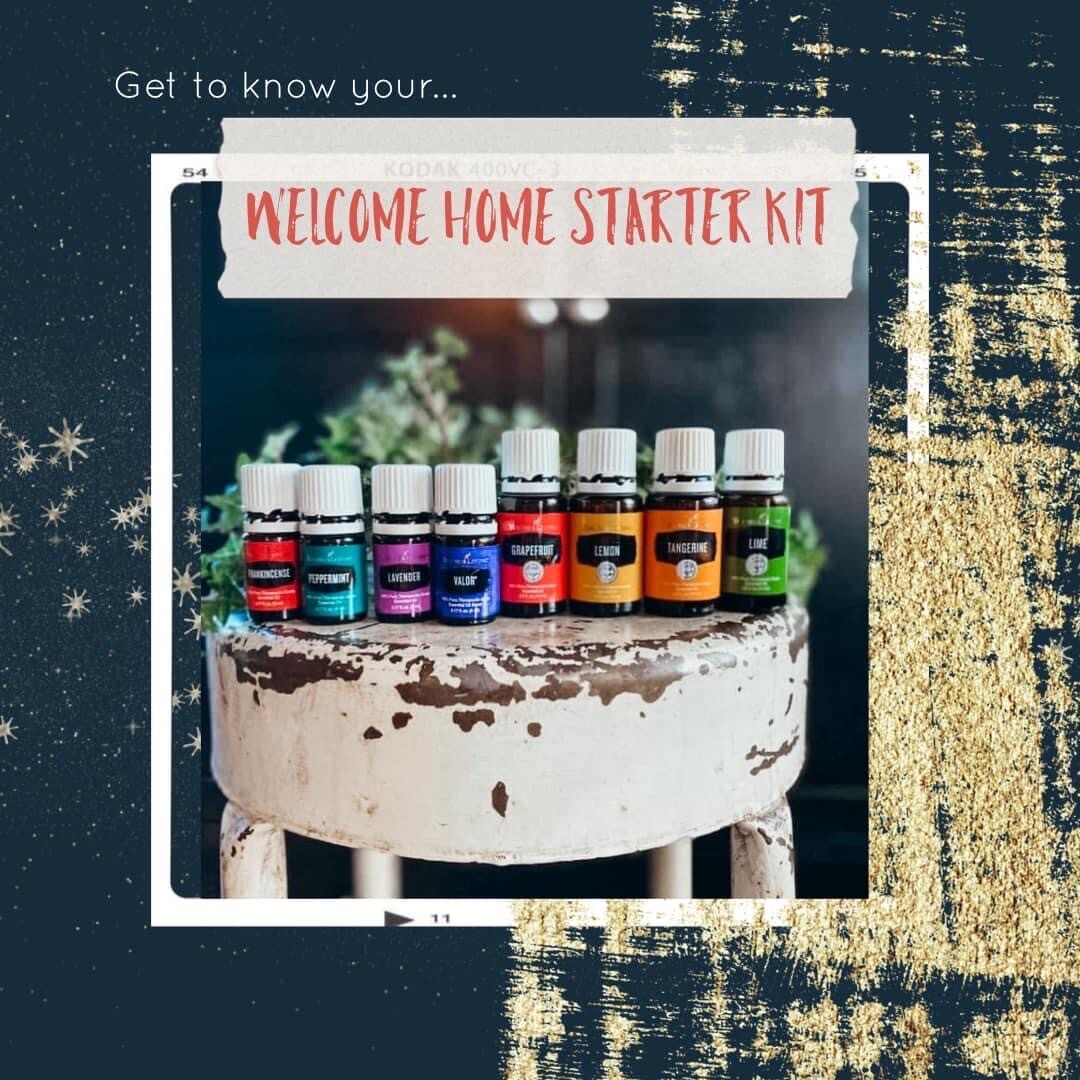 I have been teaching and sharing about oils for a hot minute now-BUT I had to learn how to pivot and have been teaching and reaching more people with online classes about oils...like MADLY for the past month. When you find something you LOVE you can NOT help but to share with your friends and family and their friends and family.
People often tell me they are OVERWHELMED by all the info and are unsure how or where to start.
Do you wonder in the back of your mind if these drops of plant juice will stack up to what you have been using for years?
Maybe you love the idea of oiling but feel overwhelmed.
Maybe your not quite ready to step out of habits and into a clean lifestyle.
You want to make changes, but unsure how.
Maybe you are asking yourself, is this WORTH the investment.
Maybe you are unsure if the oils even work.
I am here to help you. I will carry you from those places. I was YOU. I came from the darkest past and walked THIS path. You can listen to more of my story
HERE
Young Living is an absolutely WONDERFUL company that brings essential oils and more than 600 LIFE changing products are safe for you, your family and our planet. THIS is a company with HEART, offering a hand up to those in need. We just finished our yearly convention and you can learn more about what I experienced
HERE.
Their mission-A healthy home for each of us and a healthy world for all of us.
AND...it just keeps getting better every day! There are
many
ways to get started-You can explore the starter kits on my
WEBSITE
BUT they just announced the sale of the YEAR you guys!
They are offering a
FREE
diffusser with purchase of the Welcome Home Kit.
It would be a total disservice if I did not tell you about this deal!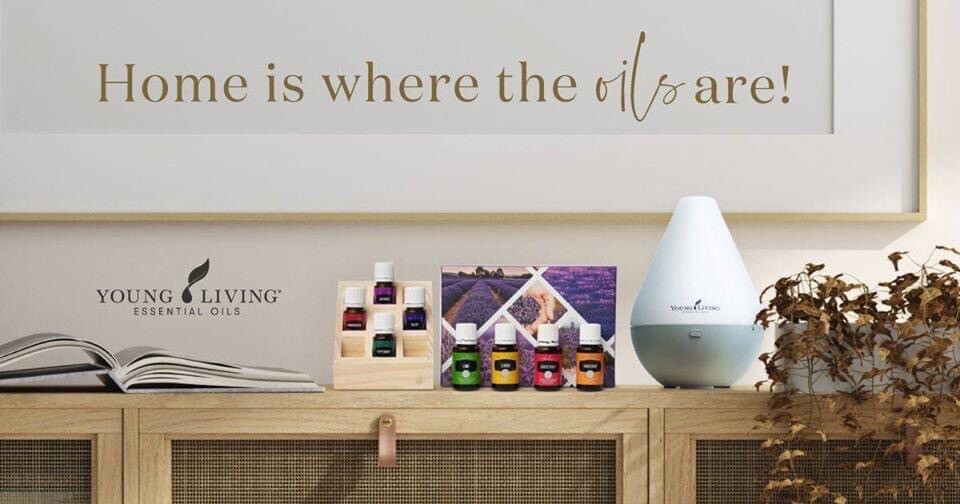 NEW MEMBERS CAN SNAG THE WELCOME HOME KIT WITH A FREE DEWDROP DIFFUSER FOR ONLY $125!!!!!!
This promotion will run from June 24 at 12 noon Mountain Time until June 30 at 11:59 PM MT or while supplies last!
Welcome Home Kit with free Dewdrop Diffuser!
• Item No.: 26640
• Wholesale Price: $125
• PV: 100
• Limit 1 for NEW enrollments only
What's in the Welcome Home Kit?
• Frankincense, 5 ml*
• Lavender, 5 ml
• Peppermint, 5 ml
• Valor, 5 ml
• Grapefruit, 15 ml*
• Lemon, 15 ml
• Lime, 15 ml
• Tangerine, 15 ml
• FREE Wooden Vitality oil rack
• FREE Dewdrop Diffuser
My name is Beth Aust, I am a Young Living executive leader and essential oils addict, and I am here to HELP you grow confident with oils and get the most out of your starter kit. I have been using and sharing this lifestyle for 6 years. I have seen people FALL in love and become HARD CORE oilers. I have also seen brand new kits sold online-It comes down to one thing-they never knew the treasure that was inside that box.
Why so much excitement over these oils?
Because it has the power to alter your life. It is a course correction. It is a complete shift in your perception on how you care for you and your family.
I invite YOU to come and learn along side our team. We have an amazing community of oilers who have PASSION. We teach you how to use your kit, We have an exclusive Facebook Community where your education and support continues-with a whole lot of new friends waiting for you.
Take advantage of this AMAZING sale-get started with oils and join a company that puts people first and our community whom will wrap their arms around you and carry you with us on your oily journey.
IF you missed our essential oils 101 class-respond back to this message with your cell number and I will send you a 20 minute textable class that you can listen to for FREE like a podcast from your phone.
If you are ready to get started-respond to this email with WHOM from our team invited you to learn more-and I will send you THEIR custom link-so YOU can be part of OUR oily tribe and Your friend gets the credit!
If I have invited you, you can use my link
HERE.
If you still have questions-respond to this email or text me at 315-264-5554-Let me HELP you.
Today is the FIRST day of the rest of your life!
Peace, harmony & essential oils,