Jul 12, 2020 06:51 AM Central
Beth Aust
I hope you are enjoying the beautiful weather, embracing the sunshine and spending quality time with loved ones. 2020 sure has been a different year for all of us-filled with health, financial and emotional challenges, but I choose to remain grateful for what I have in my life. Today, I am grateful for you.
When I started with Young Living about 6 years ago, I ordered my
starter kit
to get the oils to help with my emotions-still do (Hot mess to mindfulness in minutes). I then learned a better way to clean my home that was safe for ALL the living creatures in my home and safe for the world we live in. But I want to share with you that it is so much more than a bottle of plant juice.
Young living is helping me live my life on purpose.
Take a moment to think about this...Do you feel like you live your life on purpose?
Chances are you have had time to think about your life and the direction you want to grow or maybe your thinking about where you feel stuck. So often, we live in the mundane, in the tasks that need to be completed just to get to the next task-never reaching those buried dreams that we once envisioned for our lives. Although everyone is different, there are common threads that bind a life with purpose.
We unconsciously move through life so quickly at times that we loose sight of what is truly important. Life is short but sweet for certain, so while we are here-we should make the most of it, am I right?
I want to ask you some questions to think about-maybe even meditate on to help guide you to living a more purposeful life. AND if you do NOT know the answers, it is okay-take some time to think about this.
Do you LIVE by your beliefs and values? What are your core beliefs and values? These influence your decisions, shape your day-to-day actions, and determine your short- and long-term priorities. Do you even know what they are, now? I encourage you to re-evaluate these. Most of us want to be a person of high integrity. Remember, it is more important to listen to your inner voice instead of being influenced by others. What do YOU value? I value wellness, purpose and abundance which totally aligns with the Young Living lifestyle!
Do you have SET Priorities? Identify those activities that matter most to you and then choose to spend the majority of your time and effort in those areas. How we spend our day, is how we spend our life. Young Living has helped me with this TOO-Natural living and helping others is a priority in my life-and I get to intertwine my love for YL with my personal life-on the daily.
Are you following your passion? Do you wake up each day, ready and willing to face the new day? Are you pursuing your dreams? Do you put your heart into everything that you do? Are you making a difference?
Young Living offers an opportunity-to follow your passions by sharing what YOU love about Young Living with others which helps them and you. When you share Young Living with a friend, Young Living sends you a thank you check! Want to know more? Ask me!
Do you FEEL content with life? Do you have inner peace? Are you satisfied with what you have and who you are? Listen, not a day goes by that I don't use my emotional support oils, affirmations and tools in my mental health box to connect with the inner peace inside of me.
Are YOU making a difference? Do you feel you are making a meaningful difference in someone else's life? Do you willingly do things for others without exception of anything in return? As the old proverb says, "A candle loses nothing by lighting another candle."
Do YOU Live in the moment? Do you live life without regret? Do you cherish every moment? Dr. Seuss may have said it best, "Don't cry because it's over. Smile because it happened."
I am making a conscious effort to live more purposefully and Young Living helps me with this in so many ways. Not only do we have truly green clean products-without the dangerous toxins and chemicals that can create havoc on our bodies but I NOURISH my body, mind and soul AND help others, like yourself to do the same.
So, I want to ask you again, are YOU living your life on purpose?
---
Not a day goes by that I don't use Young Living someway, somehow. In the morning I like to put citrus fresh in my diffuser so my family wakes up happy. I choose to live my day, purposeful. I use my favorite blends like Transformation when I say my affirmations, I wash my face with bloom, followed by the essence and the lotion (before I was using the ART skincare-still an amazing line but I added BLOOM). I shower with Young Living bath gel (that I stretch into 3 bottles because its so concentrated). Thieves on my feet, progessence plus on my forearms (hormone support), valor (confidence) on my wrists, joy on my heart, white angelica (protection from negative energies) as my shield and whatever other oils call to me. I nourish my body by drinking NingXia Red (immune support juice), taking super B (no more afternoon coffee) and a new supplement I started was femigen. I clean my house with only Thieves and oils, wash my clothes with Thieves laundry soap and dry them with organic wool dryer balls and any smell good oil. These are just a few of the ways….
My Family
My family uses Young Living too. My husband is a true Shutran man and my dad takes Super C everyday. My son has his go to oils (Peace and calming anyone?) with feather the owl diffuser in his room.
I use them on my homestead-DIY plant sprays to support my organic growing practices and a DIY chicken coop spray. Did you know I have a YouTube channel? Check out one of my favorite play lists with DIY videos in the garden
HERE.
If you like what you see, please hit the subscribe button-I release new videos each week!
A Community
Our young living community is a second family to me. I have met so many friends through Young Living that are AMAZING and everyone has different cultural beliefs, spiritual beliefs, etc. I love being able to connect with real people who can be so different, have varying opinions and beliefs yet have compassion and understanding for each other. I could say otherwise scrolling through Facebook these days….I invite you (if your not already) to join us in our member only Facebook group-Peace, Harmony & essential oils-come join us!
My Purpose
I feel Young Living gives me purpose, fuels my self development and is helping me grow into the woman I wish to become. The Young Living foundation is helping organizations all over the world by offering a hand up to those in need, I take great joy in being able to support #humanity. I also have become a mentor (in and outside of Young Living) in other peoples lives, which brings me so much joy to help another woman, help herself.
---
YOU
I absolutely LOVE Young Living and I hope YOU do too. This is truly a lifestyle and I believe the Young Living world is endless. A healthy home for each of us and a healthy world for all of us. I know I am in the right place.

It is my intention, to help you, where you need help. This business goes beyond the paycheck, it's lifelong friendships, helping others find a way out of a dark space, a community and so much more. It's being one for someone and truly making a difference in others lives.

How would you FEEL if you could live out your purpose and create the life you dream of living?

I would love to hear from you, what are you struggling with? Do you have any goals or dreams that you want to work on? Do you just need someone to listen or hold space? I want to be there for you.
How Can I support you?

Beth

Apr 18, 2020 08:27 AM Central
Beth Aust
Life is different, plans have been waylaid but we are here and we are safe. We had planned for a family vacation with my sister in laws (and families) to meet in Florida in May-my kids have never been to Disney and we were looking forward to a BIG freaking family vacation that we have not yet experienced. I can taste the drinks on the beach, feel the sun on my skin, envision the sights at the market, and hear the cackling laughter shared.
BUT it looks like another year will pass without a big fat family vacation. So, I will keep this vision tight until we make it a reality....But what really matters most? I mean seriously, should I be pissed about a freaking vacation right now? Maybe not but part of me is. But I am learning to pivot, be present and find opportunity.
As a nurse-not front-line but still working (decreased hours) in a medical office with frequent contacts with people as well as helping kids adjust to their new norm of home learning and the added concern of keeping everyone in my family safe, healthy and happy-a toll physically and mentally.
I have been thinking about "What matters most" lately. Yes, we have basic needs that need to be met-food, shelter, etc. BUT what matters most in our lives. This has been a time of contemplation for me-I love my family and friends so much and life in general to me-is about the relationships I have. The people I love. It's during this time-I wish I had a magic wand the most.
So, I have been talking to my friends a little bit more, checking in and seeing how they are doing and have found everyone is experiencing life differently now-and these are just a handful of scenarios...
I have nurse friends who are working the front line and even several have chosen out to push thru fear and accept out of town assignments to head into the danger zone to do what they can to help. This is hard.
I have friends who are staying safe at home with their families. They have been going through various stages for lack of a better term. Some have started out and stayed strong yet others are lost in despair and fear. This is hard.
I have friends with family and friends in hospitals and nursing homes that they can not visit or see and many of them struggling right now, my heart goes out to you. This is hard.
I have friends who are self employed who have ZERO income right now. This is hard.
I have friends whom are unemployed -many for the first time ever, trying to navigate unemployment benefits and figure out a plan. This is hard.
I have friends who are essential employees and some hours have been cut-and others increased. This is hard.
I have friends who are primary caretakers of elderly family members who are scared to death of bringing something home to their loved ones. This is hard.
I have friends who are single parents or live alone who feel more alone than ever right now. This is hard.
I have friends who are struggling with helping their kids with the school work while providing their needs and supporting them emotionally. This is hard
I have friends who can not pay the bills or get to the store for food. This is hard.
I have friends who are trying to manage all of it and feel that they are at the end of their rope.
I have friends who feel like they want to give up. This is hard, but please DON'T.
Truth is; it is HARD (no matter what situation) but YOU all are doing the best you can, give yourself some grace. Each of you are doing your part and it is important and needed. This too shall pass.
So many different situations, it is hard right now to offer love and support...or is it?
This is a time we have never faced before and many of us our lost in despair or fear or uncertainty,
Our future is uncertain, there are more and more rules being announced in effort to decrease the curve and keep as many of us safe as possible but it takes a toll. We need to wear masks, go out on "our days" for essentials and not hug our friends yet waive from a distance.
I miss my friends, my family, the get togethers, the social distancing on my own terms. It is hard. But we need to learn to pivot. We simply can not give up. We must stay strong and carry on, friends. I am not saying to not feel those feelings that come up, we all must allow ourselves to grieve, feel but them trust and release and look for opportunities.
In our family-we have now celebrated 3 birthdays and a holiday in quarantine times-not ideal but we made the most of it. My birthday was beautiful. I was off from work, helped the kids with their school work and we hopped in the car and went to Tinker falls. Just being in nature, raised my vibration to a level of Ecstasy, grounded my worries and made my isolated birthday more enjoyable. My husband brought home dinner which was AMAZING and it was a warm spring day to sit on my porch with my oldest daughter with coffee and laughs.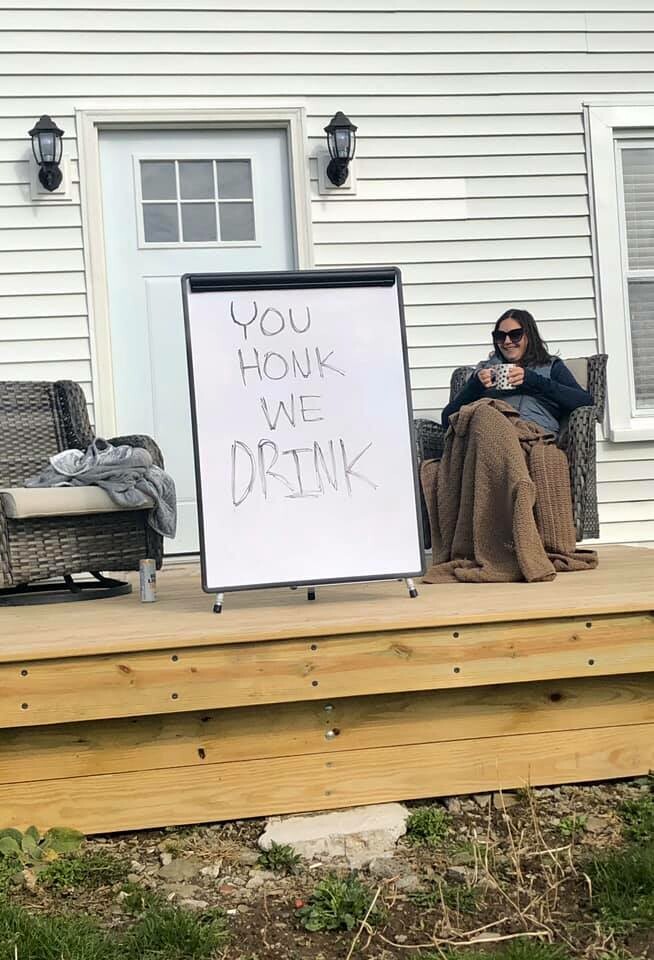 How can we make the most of these unprecedented times?
For me, whenever I feel down, sad, hopeless-what helps me feel better about my situation is helping others. Doesn't it feel good to you, when you can put a smile on someone elses face?
Maybe its a phone-call to someone who is alone, an email, a text-to let someone know you care and you are here.
Maybe its sending a gift or a card in the mail.
Maybe its offering to get groceries for your elderly neighbor
Maybe its giving your postman or fedex delivery guy a gift-card and some sanitizer.
Maybe its looking for your self employed friends-offering to buy a gift certificate and give it to someone who has been stuck at home and when this is over-that person can go get their hair done (bless two people)
Maybe its buying a gift certificate from a restaurant and giving it to an older couple who would enjoy going for dinner once per week and can't right now but when this is over-they can enjoy a nice treat.
Maybe its throwing a few extra bucks to that musician who is playing for your entertainment on Facebook-to help them stay afloat while they are out of work and bringing their joy of music to us.
Why not call your massage therapy friends who are out of work-buy a gift certificate and give it to an essential employee who is busting their ass during this time.
Maybe its playing ding, dong ditch and leaving a surprise at someones home.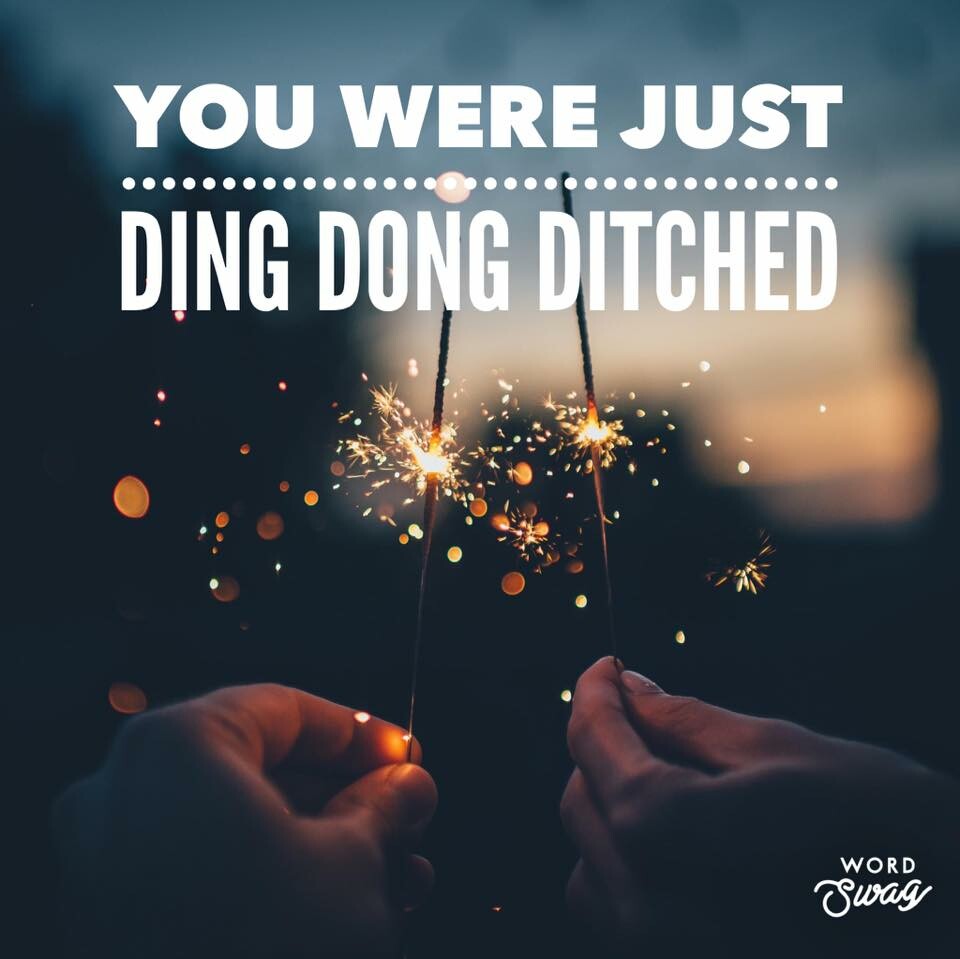 What can you do to bring a smile to someone elses face today? We are all in this together and we have the opportunity to show kindness, compassion and love. WE have that in us to give. Nothing is too small or large to do or give. #HUMANITY
What activities can you do right now to help you through?
Spring cleaning-great time for that deep clean your home needs.
Organize a space in your home-maybe create a reading or meditation nook.
Home repairs-that you can do-fix that broken hinge repaint that bathroom you haven't had time to do. Pintrest and YouTube have great tutorials!
Clear out things you don't need-someone else may need them or save for a huge garage sale when this is over.
Wake up with gratitude-when you are grateful for ALL you have that opens up the universal laws to give back. Before getting out of bed think of 3 things you are grateful for-BONUS points if you write them out in your journal.
Journaling-even if its just writing down what you did that day, your thoughts, dreams, aspirations. No matter what mood I am in, I find that daily journaling helps me process and release.
Take time for self development-get into the habit now if you haven't before and learn something new, create a self care practice, audible and podcasts are great to listen to while you have the time or in the car or while scrubbing the kitchen,
Meditate-time in meditation daily can soothe the soul and bring more peace to your life-I have several friends who are sharing meditations on Facebook.
Career evaluation-Many of my friends are seriously considering a career or job change-do some research if this is you to find other opportunities to follow your passion or calling.
Education-there are online classes and tutorials out there that can keep your mind busy and you could learn a new skill-weather cooking classes or art classes or whatever inspires you.
Time in nature-the parks are still open-go explore and get grounded in the peace that nature brings.
Write that book you have always wanted to-80% of people have wanted to write a book-Grab your notebook or laptop and carve out set time during your day to write it.
Get crafty-I love DIY projects by finding stuff from around the house, this is also fun to do with the family.
If you find the days passing and you realize you haven't done what you wanted to because you get sucked into news, the Facebook or whatever-make a daily schedule and use a timer-to help you accomplish things at home. Paint, write poetry, read that book-whatever. You will feel good and get activities that bring you joy back into your life.
USE this time as an opportunity for personal development and growth; for helping others; for evaluation of your life, dreams and goals.
How will you spend your time?
What matters most to you?
What can you do to spread a little sunshine in someone elses life right now?
I can't wait to see how we change our lives and the world by learning to pivot to what matters most.
Beth
Mar 8, 2020 10:19 AM Central
Beth Aust
As modern society is filled with daily life pressures and endless to do lists, the stress adds up. Topple that with chaos from headlines created to instill fear and we have a recipe for mental anguish teetering disaster.
I am NOT saying we should not be educated, but rather take what we need and leave what we don't. We DO need to have the discernment to determine what in fact resonates with our inner knowing and what does not.
As humans, we have 60,000 thoughts per day and have no deficit of creating our own internal fears that can prevent us from living our best lives. We don't need any more help in the fear creating department.
We were meant to ENJOY this life and we have no room for distractions including fear to get in our way. I don't want to be just a dreamer and a sideline watcher…I want to be the achiever and manifester in my life while guiding others to do the same.
As a busy mom, wife, full time nurse, caregiver and a girl with far away dreams (who just happens to be in her mid forties), I knew in my over-scheduled life I had to regain some peace and clarity. After a discussion with friends on the importance of living the dream life I craved and finding my true purpose in life, I dug into some inner work through meditation and journaling.
I pulled myself out of the future daydream state and focused on the present, then asked myself these questions and encourage you to do the same:
What excites me?
What do I LOVE doing?
What reoccurring thoughts do I have?
What passion is inside of me awaiting to flourish?
What am I craving?
What do I need?
When you do this exercise, pick a quiet uninterrupted space-and journal whatever comes up-if it doesn't make sense now, it may later.
Almost immediately I craved and needed to find some inner peace. I remembered the peace and serenity I enjoyed among nature as a child. Growing I found calm in ALL things natures from playing in the woods, swimming in creeks to rescuing stray animals. There was a grounding and peace I had found among nature and looking back I often enjoyed time alone in the woods.
I love spending time with my family, from making to planning subtle surprises to epic memories. It excites me to see my kids laugh and flourish and to hear my Dad play the piano and to watch my husband in his "create" state.
I know in my heart, I was meant to help others who feel stuck in life to truly love the life they live, I don't have it figured all out yet, but I trust the process and starting at home. The reality is we all get to write the next chapter of our book because WE are the author.
Now I do realize that no two people share the same purpose and that some people seem to know their purpose and rock it out while others are wondering if they even have one. If the latter is you, you do my friend-we sometimes have to take a deep breath and focus on what is right in front of us, the present.
Finding the purpose in the present is often overlooked but it is the starting point no matter your past, if you know your life purpose or not; living in your present purpose can be the gatekeeper to lessons we learn along the way.
What if finding the purpose in your present was as simple as the foods/nutrition you ate (and fed your family) to the products you choose to bring into your home to what you put on your skin. What if you chose to enjoy every moment, scheduled that self-care time in to include meditation or exercise or date night. We all want the best for our families, for them to stay happy and healthy and to have a purpose driven life.
For me, the smell of pure lavender essential oil took me back to that calm place that I forgot existed. As I continued to explore and use the oils, I found the ability to incorporate essential oil infused products into (the whole families) lives to support a more natural, holistic lifestyle supporting mind, body and spirit.
I choose to find my purpose in the present. I love living up in the rolling hills of central New York, watching sunrises, raising chickens and kids, and continue to build our homestead enjoying fresh fruit, berries and tending to their gardens in the summer and carry nature inside during the winter diffusing my favorite essential oils.
It's truly a blessed life.
Step over fear and find purpose in your present.
Now I am not sure if you are interested, but if you are looking to support overall wellness and immunity in your family, sign up for my HEALTHY FAMILY series
CLICK HERE.
I'm curious, how are you living your purpose in the present?